The depth record for filming a fish at the lowest depth possible has been shattered as researchers have caught a specific type of snailfish at a depth of 27,349 feet.
The discovery was made off the coast of Japan within the Izu-Ogasawara Trench, where researchers dropped an autonomous lander to the extreme depths of the trench. Notably, the previous record holder for the deepest observation of a fish was achieved in Marina Trench in 2018 at a depth of 26,830 feet. The new record holder beat the previous record holder by 518 feet, and according to reports, its not likely to be broken, or if it does, it won't be by much, as the researchers believe this fish was swimming at the border between where fish are able to survive and where they are not.
Research from around the world confirmed a prediction made by Professor Alan Jamieson of the University of Western Australia, known for pioneering the study of life at the deepest places in the ocean and exploration. Jamieson said 10 years ago that life deep sea life would exist between 26,902 and 27,559 feet. Depths below this range won't harbor any fish but more so likely smaller microorganisms of life.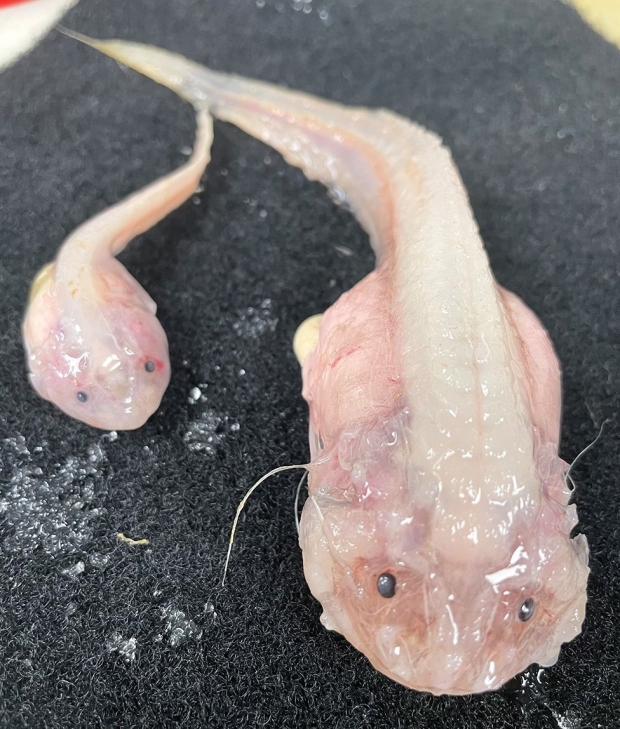 As for the fish recorded at the newest level of depth, reports indicate that it's a snailfish of the genus Pseudoliparis and was captured using a camera system equipped with a weighted frame that was slowly lowered down to the extreme depths over the side of a boat. The fish were attracted using bait to bring them into the illuminated view of the camera.
Notably, the team wasn't able to get a good enough view to identify the species swimming at the lowest depth ever seen but were able to catch a view of several Pseudoliparis belyaevi, a type of snailfish that was swimming slightly above the lowest fish at a depth of 26,318 feet.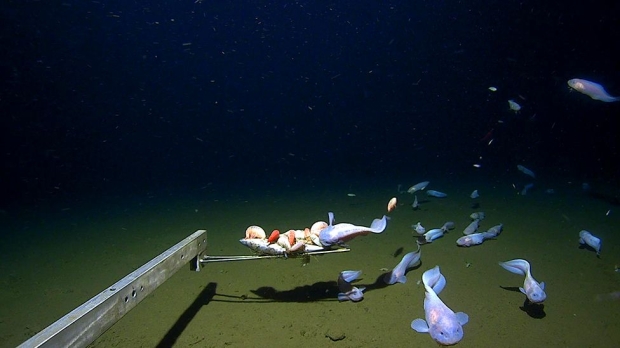 For those that don't know, swimming at these depths requires some truly unique evolution, and snailfish, while appearing not so evolutionary evolved, are equipped with the necessary tools to be able to live at such depths. At 26,000 feet below the surface of the ocean, these unaesthetic lifeforms are able to withstand 80 megapascals, which is 800 times the pressure at the surface of the ocean.
Snailfish can do this through their gelatin bodies that lack a swim bladder, a gas-filled organ commonly found in other fish at higher depths. Additionally, snailfish feed on tiny crustaceans that also live at the lower depths of the ocean.