AMD FidelityFX Super Resolution (FSR) upscaling technology is now officially a part of the 3DMark benchmarking suite, with a new AMD FSR feature test available in the 3DMark Advanced and Professional Editions.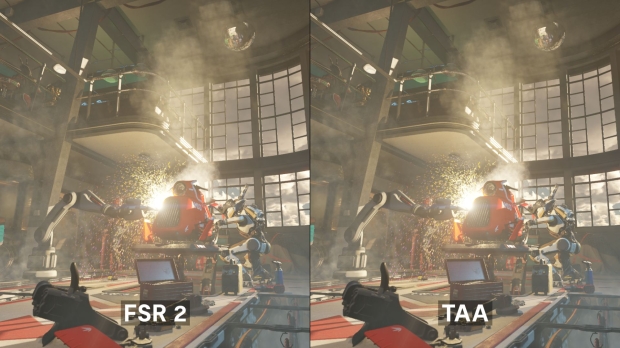 The test is a tool to gauge the potential performance improvements gained from enabling AMD FSR 2 technology. It also lets users compare the image quality between FSR and traditional rendering like TAA (Temporal Anti-Aliasing).
Image comparison is available via the 3DMark frame inspector tool that lets users compare image quality with an interactive side-by-side presentation that includes FSR and native rendering. The tool allows users to pan and zoom up to 32 times for a super close inspection which is excellent.
The test uses the 3DMark Speed Way test, running it twice to show the effects of FSR 2 on performance and image quality. The announcement notes that ray tracing is disabled in the scene to support all FSR-capable graphics cards, though it retains DirectX 12 Ultimate features. Which, being open source, means anything from the current and previous generations of GPUs from AMD and NVIDIA.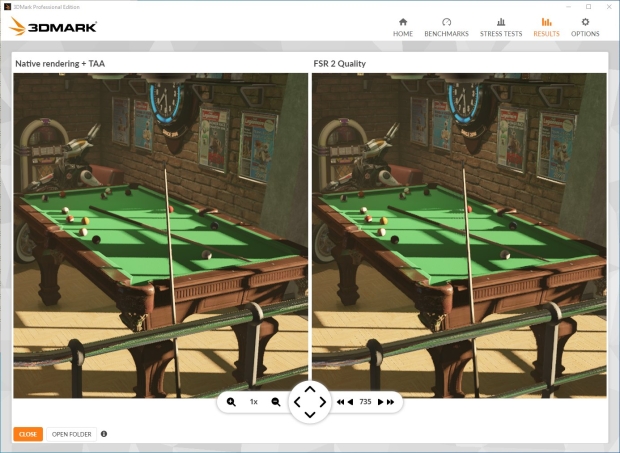 AMD FidelityFX Super Resolution (FSR), especially FSR 2, is the company's open-source upscaling technology that is, in effect, a direct competitor to NVIDIA DLSS, which supports all vendors.
You'll get a detailed report on the test completion outlining the performance with FSR 2 off and on (via fps), alongside a difference presented by a percentage. The test is included with 3DMark and a free update for those who purchased the suite after October 12, 2022.