After months and months of rumors and the app making appearances in iOS beta code, Apple Music Classical is now available for download in the App Store.
The Apple Music Classical app is a free download, but you'll need to be an Apple Music subscriber in order to listen. You can be a subscriber at any tier, it seems, and you'll get access to Apple Music Classical as soon as you sign in.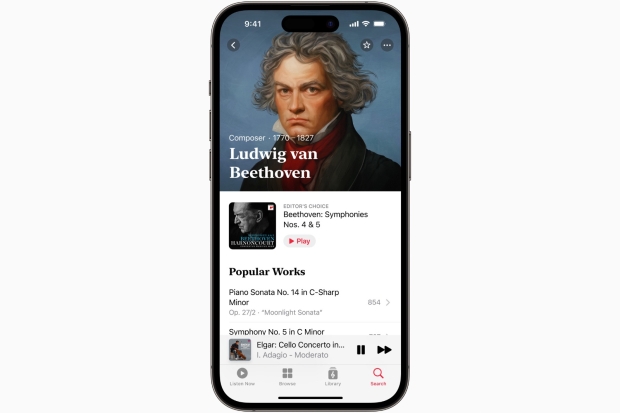 Once you do sign in you'll notice an app that has been designed with Classical Music in mind. Apple says that everything has been built specifically for classical music, including new search capabilities that deal better with the unique nature of classical music.
That search feature will need to be good, too. Apple says that Apple Music Classical has the largest library of classical music in streaming, coming in at five million tracks and counting.
It isn't just the search that has been designed for classical music, either. Apple's press release says that the entire interface has been reworked from what people are familiar with in the standard Music app.
As you might expect Apple also says that Apple Music Classical features lossless audio of up to 24 bit/192 kHz, with Hi-Res Lossless mode and Spatial Audio with Dolby Atmos supported to ensure the very best listening experience.
If you're an Apple Music subscriber and a fan of classical music, you're probably already sold. The Apple Music Classical app is only available on the iPhone right now, though, but we can expect apps for other Apple devices in the future. There's no Apple CarPlay support yet either - something else that will surely change.