Thanks to VideoCardz.com, we've got our first look at an entry-level A620 motherboard for AMD's new AM5 platform introduced with the new Ryzen 7000 CPU range. A620 will be the affordable entry-level option below B650 and X670 series offerings.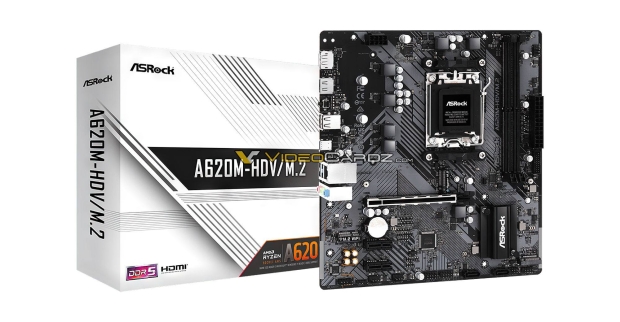 A620 boards will greatly interest those looking to create a new Ryzen build that doesn't break the bank.
With the first shots of the upcoming ASRock A620 motherboard (A620M-HDV/M.2), we've also got some idea of what's being cut to pave the way for a more affordable range of AMD-compatible boards.
The big thing is no PCIe Gen5 support for devices, which includes storage. Though with the higher price of PCIe Gen5 storage and widespread adoption of the new standard being relatively slow, this probably won't be a deal breaker for those looking at the best value for money options.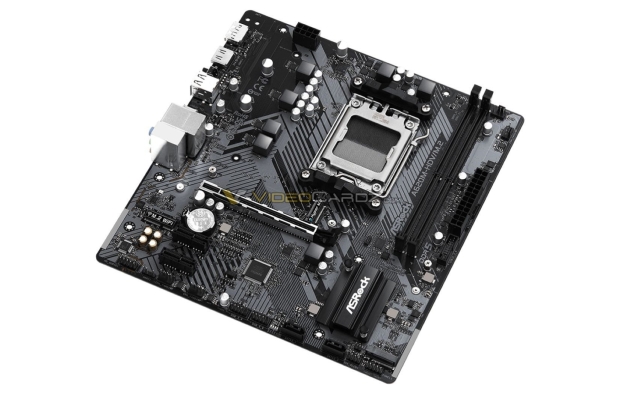 Also, with the current generation of discrete graphics cards from AMD and NVIDIA still using PCIe Gen4, there's no issue regarding 2023 GPU support. The motherboard will presumably not feature room for overclocking, which makes sense with the reported 3+1+1-phase voltage regulating module (VRM). This could make the range an excellent choice for the Ryzen 7000 X3D series of CPUs that do not support overclocking.
On the memory front, as the AMD Ryzen 7000 series and AM5 don't officially support DDR4, the new A620 series will be DDR5 only. And with that, the report indicates that ASRock is also prepping a Micro-ATX version of the board with a single PCIe Gen4x16 slot and two DDR5 slots - making the first entry-level DDR5 option. The good news is that DDR5 memory is plentiful, with several affordable options available.
No price or availability has been made available, though it's expected that the launch will happen sometime next month.