The Turtle Beach Stealth Pro is the latest premium gaming headset from the peripheral maker and audio company. It supports all gaming devices, Bluetooth, active noise-cancellation, and other notable features.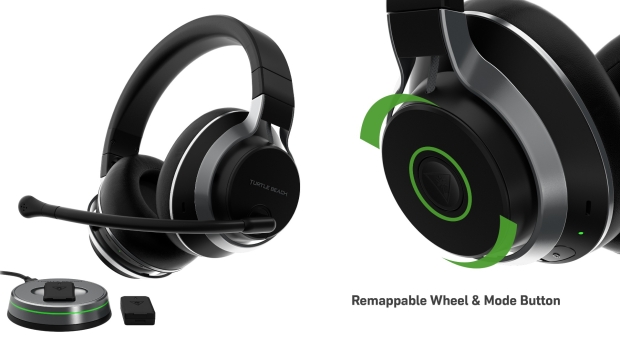 Regarding active noise cancellation, Turtle Beach claims that it's "the most effective, competitively benchmarked noise-cancellation available in a gaming headset," with dedicated internal microphones that lead to a reduction of up to 25dB. This makes the new Turtle Beach Stealth Pro gaming headset something you could effectively take on the go or use while traveling.
This tech extends to the noise-canceling TruSpeak boom microphone, which is also detachable. With support for Xbox Series X|S, Xbox One, PS5, PS4, Windows PC, Mac, Nintendo Switch, and mobile/tablet devices (via Bluetooth), it's certainly versatile.
It also offers dual connectivity with Bluetooth and wireless, app and mobile-based customization, and a dual battery system. On that front, you've got two battery packs that provide over 12 hours of continuous use each, with a quick 15-minute charge delivering three hours of audio action. The charger is included as part of the wireless transmitter.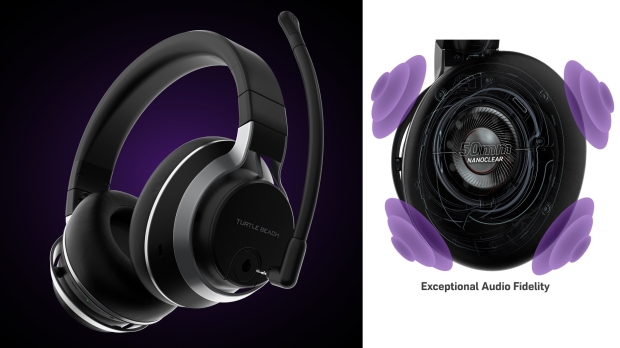 The headset uses 50mm Nanoclear drivers, tuned for gaming, supporting leading spatial virtual surround, including Sony's 3D audio for the PlayStation 5. On the right ear, you'll find a customizable wheel and mode button that can be assigned to specific functions. On top of that, you've got a robust physical build with leatherette-wrapped memory foam ear cushions and Turtle Beach's impressive (and patented) ProSpecs glasses-friendly design.
"Our Stealth Pro is the absolute pinnacle of gaming audio with sound quality, noise-cancellation, build quality, and comfort that are simply unmatched," said Juergen Stark, Chairman and CEO, Turtle Beach Corporation. "Not only does the Stealth Pro's high-quality audio beat everything else in the market, but all your settings are saved directly to the headset and controlled in the app, so you can take your personalized sound with you when you're on the go."
The Turtle Beach Stealth Pro is on track for release on April 23, 2023, with a price point of USD 329.99. Pre-orders are open now via Turtle Beach.