Raja Koduri has been a key architect behind Intel's recent push to enter the discrete GPU market with the Intel Arc line of graphics cards.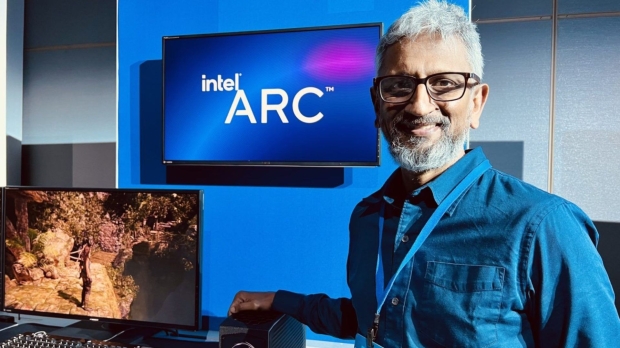 Now it looks like Raja's time at Intel has come to an end with the announcement that he's leaving the company at the end of the month to work at "a new software company around generative AI for gaming, media, and entertainment," according to Pat Gelsinger, CEO of Intel.
In response to the announcement, Raja wrote, "Thank you, Pat and Intel, for many cherished memories and incredible learning over the past five years. Will be embarking on a new chapter in my life, doing a software startup." Confirming that he's making a move away from hardware to software.
Raja Koduri joined Intel in 2017 specifically to work on discrete GPUs for the company, where previously, he worked at companies like ATI, AMD, and Apple. At AMD, he was a key part of the Radeon Technologies Group, helping develop the popular Polaris range of GPUs. The move to software might not be as big of a departure as it seems, as Raja Koduri was involved in developing Intel's XeSS AI upscaling technology.
Although this is a high-profile departure for Intel, it's unknown what effect this will have on the continued development of the Arc GPU range - which has seen significant driver improvements in recent months. As of writing, it's expected that Intel will continue to develop and expand its discrete GPU line-up, including the next-gen Battlemage GPU series.