A new patent application filed by Apple shows the company is looking for new ways to prevent iPhone screens from being damaged when the device is dropped.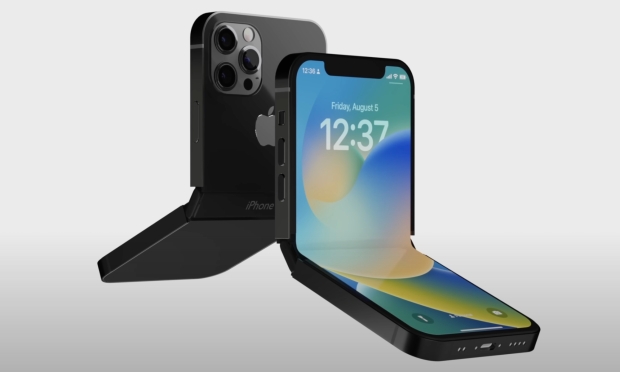 The new patent application details a new self-retracting technology that would be capable of detecting when the device is dropped and immediately initiating the closure of the screen to protect it from any potential impact. This drop detection technology, paired with what the patent describes as a release mechanism that can "automatically retract the foldable display," would give iPhone users an increased chance at keeping their phone screen from being damaged as the screen wouldn't be exposed to any surface.
Apple releasing a foldable iPhone has been rumored for several years now, with swirling's of the unconfirmed product being first reported back in 2016. Since then, Apple enthusiasts have speculated that the company is inching closer to the release of its first foldable device, especially after Samsung proved there is demand for such devices in the mobile market with its now growing range of foldable smartphones.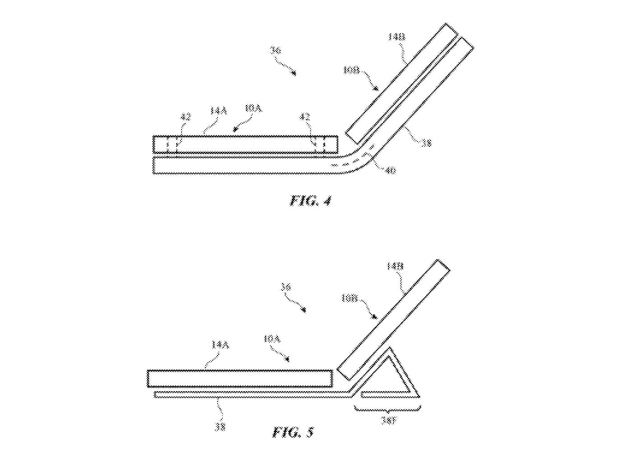 Despite the proof of concept by Samsung, Apple still has yet to make any official announcements on the development of such a device, or even if the company is interested in pursuing that region of the mobile market. However, Apple's hesitancy usually pays off for them in the long run as the company is able to watch how the market responds to new products. This patient game allows Apple to create its own version of the new product that features the glorious Apple sheik and implementation into the Apple ecosystem.
Typically, Apple waiting for its competitors to release new products before it, at least in the smartphone market, means the company's products are behind its competitors when it comes to performance. However, Apple's long-term strategy allows greater optimization of its products, which means more performance is squeezed out of hardware that would be considered old. Both strategies come with positives and negatives for consumers.
Apple's prospects for a foldable device remain at just that, prospects. The recent patent filing is merely an indication the company is still considering the idea, and doesn't mean there is a foldable iPhone device entering into production. According to Ben Wood, Chief of Research at CCS Insight, spoke to CNBC last October that if Apple were to release a foldable iPhone, it would likely sell for approximately $2,500, making it $1,000 more than Apple's most expensive smartphone, the iPhone 14 Pro Max, which costs up to $1,599.