Secure Data Recovery has posted an in-depth report on HDD reliability and durability covering all the major brands. A sample size of over 2,000 hard drives covering six manufacturers - Western Digital, Seagate, Hitachi, Toshiba, Samsung, and Maxtor - shows that, on average hard drives spun for 25,233 hours before failing, which is just under three years.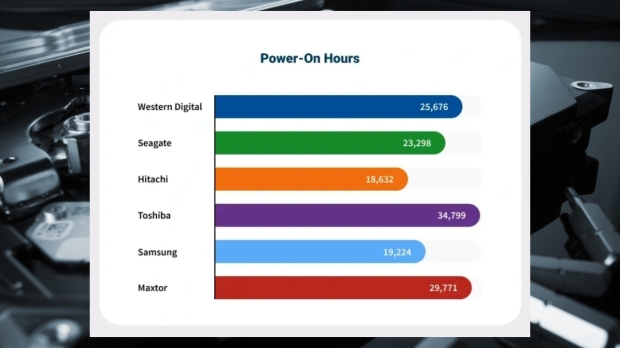 To borrow a line from a movie, failure is not an option, and these results cover those drives that fail - which also interestingly indicates which HDD brands might be more reliable than others. Of the five brands tested, Maxtor and Toshiba drives offered the most "power-on" hours before failing, with the worst being Hitachi and Samsung.
The number of drives tested was also weighted based on popularity, with 47% of HDDs being Western Digital, followed by 28% of drives being Seagate. These results are for traditional platter-based HDDs, too - and not SSDs. The manufacturer breakdown is interesting because it reflects what most of us are used to seeing when buying a traditional HDD - choosing something from WD or Seagate.
And here, Western Digital HDDs performed better, 25,676 hours versus Seagate's 23,298 hours - with fewer bad sectors. "Western Digital and Seagate shipped almost 80% of all hard drives in 2021, making them the biggest manufacturers in the world," writes Timothy Burlee. "And our sample reflects that fact. Western Digital and Seagate models accounted for around 75% of the HDDs we studied."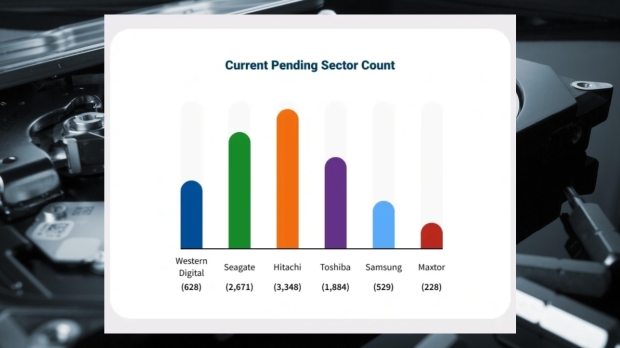 One of the interesting findings and something that falls under the "they don't make them like they used to" banner is that across all brands, the most resilient and durable hard drives were made before 2015. Though the reasoning behind this is simple, more components are stressed as storage capacity and complexity increase.