Odds are we're getting close to the launch of the GeForce RTX 4070 (the non-Ti model), and thanks to established hardware leaker hongxing2020 (who has previously revealed RTX 30 and RTX 40 launch dates), we're looking at a launch of April 13 - which lands on a Thursday, and which is typically the day we see new GPUs launch.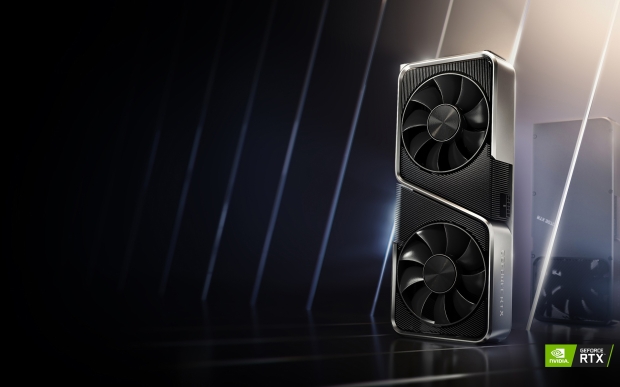 This backs up previous rumors of an April 2023 launch window for the GeForce RTX 4070. We've also seen the RTX 4070 show up in the GPU-Z validation database earlier this year-specifically, a Colorful RTX 4070 iGame Ultra White OC model.
Hardware-wise, we know what to expect regarding the specs, with the GeForce RTX 4070 sharing the same AD104 chip as the GeForce RTX 4070 Ti - albeit cut down. The RTX 4070 is rumored to feature 5888 CUDA cores, a 30% decrease over the RTX 4070 Ti's 7680 CUDA cores. The RTX 4070 is also rumored to feature 12 GB GDDR6X of VRAM clocked at 21 Gbps and a 200W TGP.
Interestingly the 5888 CUDA core count is similar to the GeForce RTX 3070. With the lower power draw, it will be a fascinating look at Ada's power efficiency and performance over Ampere. The RTX 4070 will feature much higher clock speeds with 2475 MHz boost clocks, also rumored.
Of course, delivering impressive 1440p performance and power efficiency is one thing, but the big unknown for the GeForce RTX 4070 remains the pricing. With the GeForce RTX 4070 Ti starting at USD 799, most analysts are predicting a price point of USD 599 for the RTX 4070. As the RTX 3070 featured a USD 499 price point (at least on paper, GPU prices during the Ampere generation went a little nuts), we'd love to see the GeForce RTX 4070 come in at this more affordable cost.
Also, unlike the GeForce RTX 4070 Ti (which was originally announced as the GeForce RTX 4080 12GB), it's looking like the GeForce RTX 4070 will be getting a Founders Edition model.