The first GeForce RTX 4070 testing results (the non-Ti model) have surfaced via the GPU-Z validation database, covering a Colorful RTX 4070 iGame Ultra White OC. Indicating that partners are testing cards in their labs, the listing also confirms a few things related to the card's clock speeds.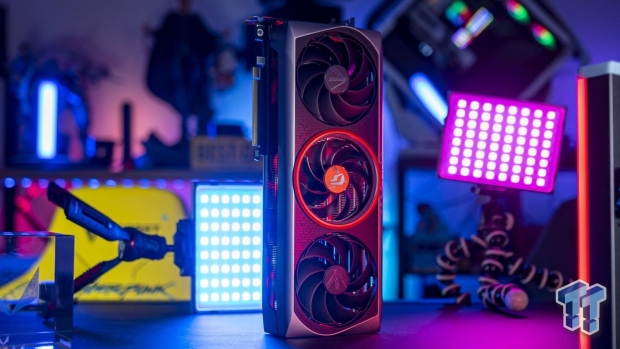 Based on the information datamined by Matthew Smith on Twitter, we learn that the GeForce RTX 4070 has a Base Clock speed of 1920 MHz and a Boost Clock speed of 2475 MHz. No official word on the power rating, but previous reports indicate that the RTX 4070 will be an efficient 200W or so card.
Compared to the GeForce RTX 4070 Ti's 2610 MHz, it's a 135 MHz reduction in Boost Clock speed. Based on the same AD104 chip as the RTX 4070 Ti, the baseline RTX 4070 is rumored to feature 5888 CUDA Cores versus the 7680 in the Ti model - another reduction. How the difference in clock speeds and specs relate to performance remains to be seen, but it sounds like we won't have to wait too long to find out.
If the GeForce RTX 4070 Ti performs on par with the GeForce RTX 3090, one hopes that at a minimum, the baseline GeForce RTX 4070 matches the RTX 3080 - using a lot less power. According to sources, mass production on the GeForce RTX 4070 is expected to commence this month.
It's also worth noting that the Colorful RTX 4070 iGame Ultra White OC that has shown up in the GPU-Z database features a 30 MHz overclock, bringing the Boost Clock speed to 2505 MHz.
NVIDIA is also prepping an RTX 4060 Ti alongside lower-tier RTX 40 Series models, which could all appear sometime this year.