Square Enix executives tell investors that the company will continue its current "multi-platform strategy" in the coming years.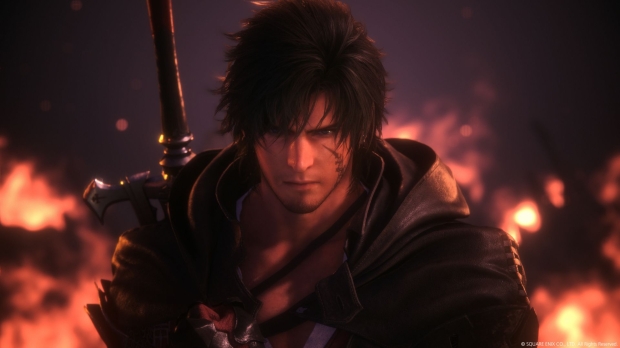 Unlike publishers like Take-Two or Electronic Arts, Square Enix is a rather flexible video games company that doesn't feel it has to release every game on every platform. The Japanese publisher has a different definition of multi-platform: Instead of launching its games on every system, Square Enix likely picks the best fit for its games based on a number of factors, including total installed base, mass-market appeal, and of course, which platform-holders would pay a premium.
This often involves signing exclusivity deals that lock Square Enix's heaviest-hitting titles to PlayStation. We've seen a number of recent Square Enix games skip Xbox, including Final Fantasy 7 Remake, which cannot come to Xbox due to the terms of Sony's exclusivity deal, and Final Fantasy 16, which may also be locked to PlayStation in a similar fashion. It's not just PlayStation, though; Square Enix will indeed sign deals with both Nintendo and PlayStation at the same time--Octopath Traveler II, for example, is not available on Xbox.
Square Enix's presence on Xbox isn't nonexistent, though. The publisher released the Chrono Cross remaster, Stranger of Paradise: Final Fantasy Origins and Crisis Core: Final Fantasy VII Reunion on Xbox. Square Enix also launched the DioFIELD Chronicle on Xbox as well. Let's not forget that Kingdom Hearts is also available on Xbox, and that there's a few titles on Xbox Game Pass, including Dragon Quest Builders 2.
This brings us to recent comments from Square Enix's executive team. Management says that the publisher will continue its current strategy moving forward. It's not outright said that Square Enix will make more exclusivity deals, but this is what the company is currently doing, so we should expect that to continue.
Here's a quick Q&A excerpt from the firm's recent 9-month earnings report:
Q: What is your platform strategy for your forthcoming new titles?

A: We intend to maintain the multi-platform strategy that we have adopted to date.
The company says that it still has many more games in development that could be roped into this release structure, including of course Final Fantasy 16, which has been confirmed as a PlayStation exclusive for the first six months.