Square Enix's new action RPG Forspoken appears to be a major flop for the publisher, and the game's poor performance could impact the company's full-year earnings.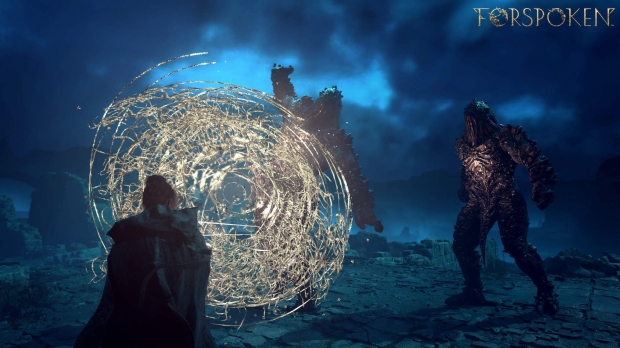 The gaming world hasn't been kind to Square Enix's latest game. Billed as a high-fantasy Kid in King Arthur's Court with modern-day pizazz and mystical sorcery, Forspoken's launch was met with ridicule and memes. The in-game dialog was lampooned on social media, and reviews were generally not favorable.
Now Square Enix has pretty much confirmed what we had already guessed: Forspoken is not doing well. Our first clue was when Square Enix dissolved and re-absorbed Luminous Productions, the developer who had made Forspoken.
In a recent 9-month earnings report, Square Enix President Yosuke Matsuda says the company seems "considerable downside risk" due to sales misses. Other games like Octopath Traveler II and Theatrythym Final Bar Line are expected to help offset Forspoken's lower-than-expected sales.
"Lastly, I would like to discuss our outlook for 4Q FY2023/3 and for the upcoming fiscal year ("FY2024/3"). Reviews of "FORSPOKEN," which we released on January 24, 2023, have been challenging. However, the game has also received positive feedback on its action features, including its parkour and combat capabilities, so it has yielded results that will lead to improvement of our development capabilities of other games in the future.

"That said, its sales have been lackluster, and while the performance of new titles with February and March release dates will be the ultimate determinant, we see considerable downside risk to our FY2023/3 earnings.
We don't know just how much Forspoken has flopped, and either does Square Enix. We'll have to wait a few weeks before that data is available.