The International Space Station was potentially on route for a collision course with an Earth-observing satellite, confirms NASA in a new blog post.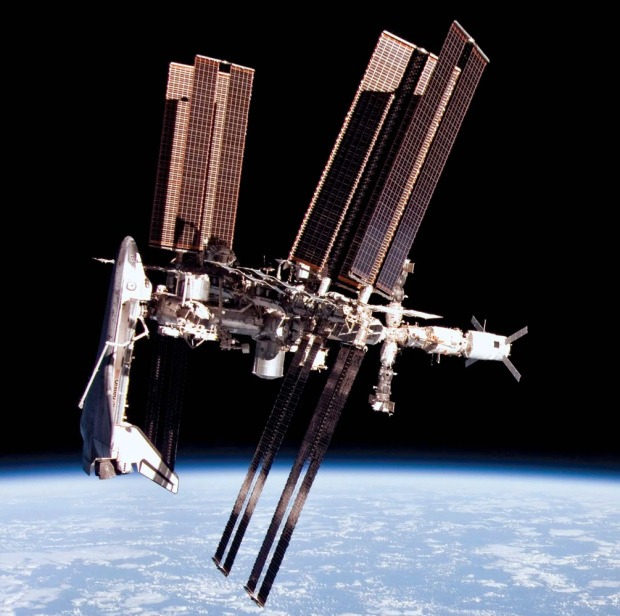 The space agency took to its website to give an update on the happenings of the International Space Station (ISS), and according to NASA, there was a risk of collision between the floating laboratory and an Earth-observing satellite. Officials were required to engage thrusters on the Progress 83 resupply vessel at approximately 7:42 am to raise the orbit of the entire outpost in order to prevent any chance for a collision.
NASA writes in its blog post that thrusters were engaged for just over six minutes and that the maneuver won't impact the upcoming departure of the Crew-5 mission. So, whose satellite almost smacked into the ISS? According to reports, the satellite that the ISS had to dodge appears to be an Argentinian Earth-observation satellite that was launched back in 2020. This factoid comes from Sandra Jones of NASA's Johnson Space Center.
Additionally, Dr. Jonathan McDowell, an astronomer and astrophysicist at the Harvard-Smithsonian Center for Astrophysics took to Twitter to explain that he's boiled down the potential candidates to Nusat-17, one of ten commercial observation satellites operated by geospatial data company Satellogic. Dr. McDowell cites orbital decay as the reason for the satellite entering into the ISS's orbit.
This isn't the first time the ISS has had to perform a maneuver to dodge an object, as NASA's 2022 report states the floating laboratory made 32 course corrections over the course of the year, each were to avoid satellites and space debris. Notably, two maneuvers performed last year were to dodge space debris spawned from a defunct Russian satellite that became the target of an anti-satellite weapon test by the Russian military.
The test was successful but caused the emergence of thousands of space debris, which resulted in major backlash from the international space community.
Notably, ground-based teams both at NASA and Roscosmos, Russia's version of NASA, were prepared for the maneuver as they were made aware of the potential collision 30 hours ahead of the projected impact time. Furthermore, NASA states this maneuver won't postpone the departure of Crew-5 ISS members, which are expected to depart the space station at 2:05 am EST on Saturday and return to Earth less than 24 hours later.
The crew consists of NASA astronauts Nicole Mann and Josh Cassada, Koichi Wakata of JAXA (Japan Aerospace Exploration Agency), and Anna Kikina of Roscosmos. The four are expected to splash down off the coast of Florida at 9:19 pm on Saturday.