LG OLED. A bunch of acronyms, sure, but when it comes to TVs, they are highly regarded as delivering the best visual experience for gaming and watching media. So much so that we've seen many PC gamers buying up LG OLEDs specifically for PC use thanks to the perfect black levels you get from OLED and the unbeatable near-instantaneous response times. Not to mention the just about infinite contrast you get from self-lit pixels.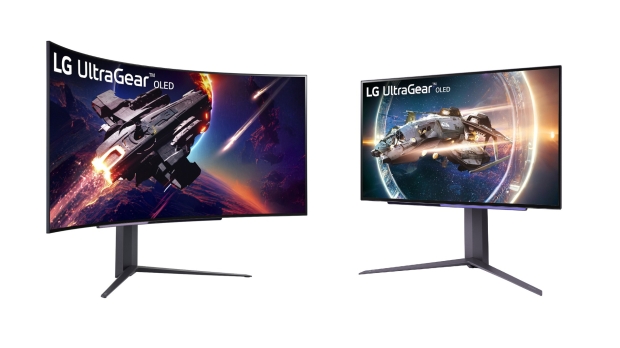 Although it's not the first company to release OLED gaming monitors, LG's new UltraGear OLED panels are set to debut this month and look very impressive. Available in two models, a 27-inch (27GR95QE) 1440p display and a massive 45-inch (45GR95QE) curved ultrawide with a WQHD resolution of 3440 x 1440 - they take full advantage of current OLED panel technology.
Both LG UltraGear OLED displays feature a fast 240Hz refresh rate with Variable Refresh Rate (VRR) support. And being OLED, this comes with a true 0.03ms Gray-to-Gray (GTG) response time to ensure clarity and the very best image stability. OLED means no light bleed, so you're getting vibrant DCI-P3 with 98.5% color accuracy for immersive cinematic visuals.
Both panels also support HDR10 with 10-bit color and 1,000 nits of brightness. And unlike the LG OLED TVs, these displays have a matte finish with anti-glare and basically no reflection action interfering with the image.
The 45-inch LG UltraGear OLED is the first curved OLED gaming monitor from LG, and it features an impressive 800R screen curvature. The 27-inch LG UltraGear OLED features a flat panel and standard 27-inch form factor.
Here are the full specs, with shipments expected to begin later this month.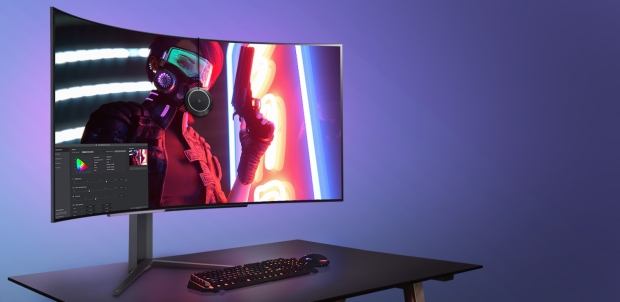 LG UltraGear OLED Gaming Monitor (27GR95QE)
Display Type: OLED (AGLR)

Screen Size: 27-inch

Resolution: QHD (2,560 x 1,440)

Color Gamut: DCI-P3 98.5%

Contrast Ratio: 1,500,000:1

Refresh Rate: 240Hz

Response Time: 0.03ms GTG

HDR: HDR10

Connectivity: HDMI 2.1 x 2, DisplayPort 1.4 x 1, USB 3.0 x 1 Upstream x 2 Downstream, 4pole H/P out (DTS HP:X)

Remote Controller: Yes

Stand: Tilt -5º to +15º, Height 110mm, Swivel ±10º, Pivot 90º (Counterclockwise)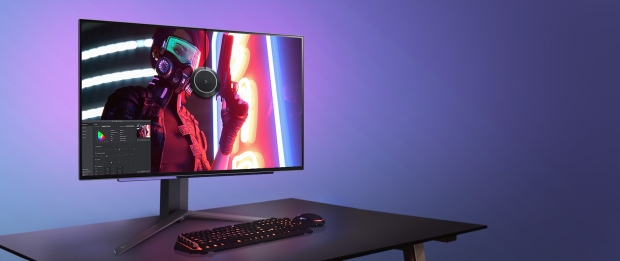 LG UltraGear Curved OLED Gaming Monitor (45GR95QE)
Display Type: OLED (AGLR)

Screen Size: 45-inch

Resolution: WQHD (3,440 x 1,440)

Color Gamut: DCI-P3 98.5%

Contrast Ratio: 1,500,000:1

Refresh Rate: 240Hz

Response Time:0.03ms GTG

Curvature: 800R

HDR: HDR10

Connectivity: HDMI 2.1 x 2, DisplayPort 1.4 x 1, USB 3.0 x 1 Upstream x 2 Downstream, 4pole H/P out (DTS HP:X)

Remote Controller: Yes

Stand: Tilt -5º to +15º, Height 110mm, Swivel ±10º, Pivot Not Available