Aston Martin is renowned for creating high-performance automobiles with a focus on style and luxury - and the brand has been the vehicle of choice for fictional spy James Bond for decades. Lenovo, which has been in the PC game for quite a while, creating products for enthusiasts, everyday consumers, and businesses for years, has partnered with Aston Martin for its new range of ThinkStation PX, P7, and P5 workstations.
These high-powered machines are designed for high-compute workloads, equipped with up to 120-core Intel Xeon processors, NVIDIA RTX 6000 Ada Generation GPUs, and beefy 1850W PSUs.
So instead of pushing Call of Duty to triple-digit frame rates in native 4K, they're more likely to be used for machine learning, scientific research, engineering, virtual production, and other applications where workstations sit at the core of cutting-edge computing.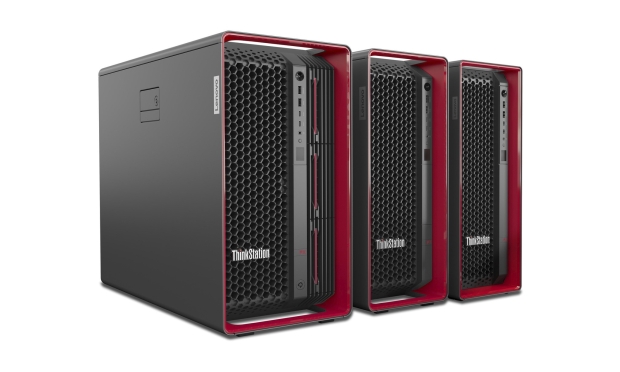 Lenovo notes that it has also collaborated with Intel and NVIDIA, alongside Aston Martin, to create these new ThinkStation rigs' premium chassis to ensure they tick all the right performance, cooling, and style checkboxes. The Aston Martin influence has led to a tool-free chassis, with the 3D grill directly inspired by the Aston Martin DBS grand tourer. It's not simply a visual flourish, as the design maximizes airflow to keep the high-end CPU, GPU, and other components cool.
And as an added bonus, Aston Martin will use these workstations to create new vehicles.
"The design collaboration of Lenovo's new ThinkStation chassis has been an amazing three-year journey," said Cathal Loughnane, director of Aston Martin Partnerships. "As Lenovo workstation customers ourselves this project was a unique opportunity to craft a high-performance system that we will use to design and develop our high-performance vehicles."
The top-of-the-line Lenovo ThinkStation PX offers a 53% performance gain over previous gen ThinkStation workstations and can even support up to 2TB of DDR5 memory. The three ThinkStation PX, P7, and P5 workstations are set to become available in May 2023.