Discord, one of the most popular chat services for gaming, is set to transform its "Clyde" bot into a ChatGPT-powered AI chatbot as part of a new update. With the rise of AI, especially when it comes to chatting, the move is not entirely unexpected, but Discord is moving pretty quickly, with the update set to arrive this week for Discord Alpha users.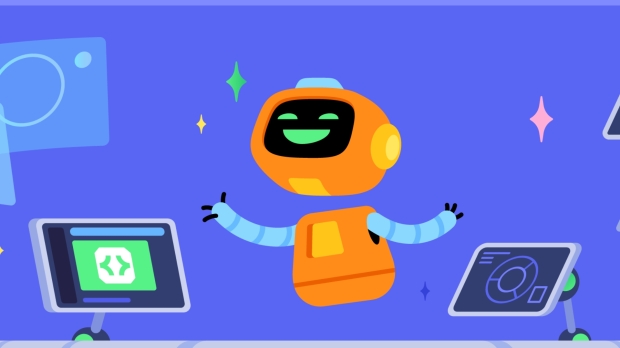 As seen in other applications, the ChatGPT-powered Clyde can answer questions and engage conversationally. This push to integrate AI into Discord is much larger than a single chatbot. AI-generated summaries of conversations and the ability for Discord admins to leverage AI for moderation is also on the cards.
The rollout will be slow and controlled, with admins in the limited test able to as Clyde to servers. Some basic functionality will be to ask Clyde for the best GIF to send, recommend music, and more. Discord notes that Clyde won't be able to draft messages for you or engage in conversation on your behalf but be a somewhat "all-knowing" tool to call upon to answer questions or settle game-related disputes with a few facts.
The plan is to make Clyde a fundamental part of Discord in the future, and with that, it's expected that there will be extended testing, learning, and iteration before Clyde goes live for all users. How many out there will have access to Clyde and other AI features are unknown. Speaking with The Verge, Discord has stated that it was seeing the application of ChatGPT and other similar language models that led to this update, citing "engaging and fun" interactions as the goal.
Of course, anything ChatGPT-related is not guaranteed to be infallible. With that, Discord will warn users opting in, explicitly noting that they don't tell Clyde secrets or rely on it for advice. The feature will remain "experimental" as Discord tweaks and tunes the models. Discord also notes that the AI-powered Clyde will retain the platform's "no user data collected" approach, extending to the training.
As mentioned above, Discord is also experimenting with AI moderation and even a text-to-image generator. The latter builds on existing AI development with Midjourney's AI image generation accessed via its Discord chat server.