NASA's Juno mission is dedicated to unraveling the mysteries surrounding Jupiter and its four Galilean moons.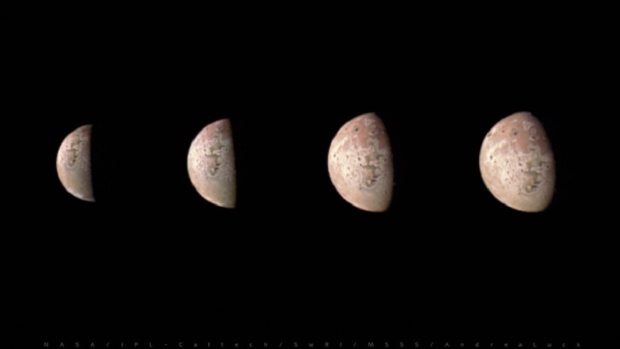 The space agency launched its Juno space probe on August 5, 2011, as part of NASA's New Frontiers Program. Now, the space agency reports that its Juno spacecraft has conducted a fly-by of Jupiter's moon Io, the third-largest and innermost of the four Galilean moons. The space probe came within 32,030 miles of Io and snapped some of the best images ever acquired of the mysterious moon. Notably, these new images mark the best and closest view of Io since the New Horizons mission flew past the Jupiter system in 2006.
Above is an image captured by JunoCam, a camera instrument equipped to the Juno space probe. The image was snapped on March 1, 2023, when the space probe was making its closest approach to Io. From the image, we can see that Io has a variety of colors that range from yellows, reds, browns, blacks, and even oranges. Reports indicate that these colors can be attributed to the extreme volcanic activity across the moon. ScienceAlert reports that IO is the most volcanic moon in our entire solar system.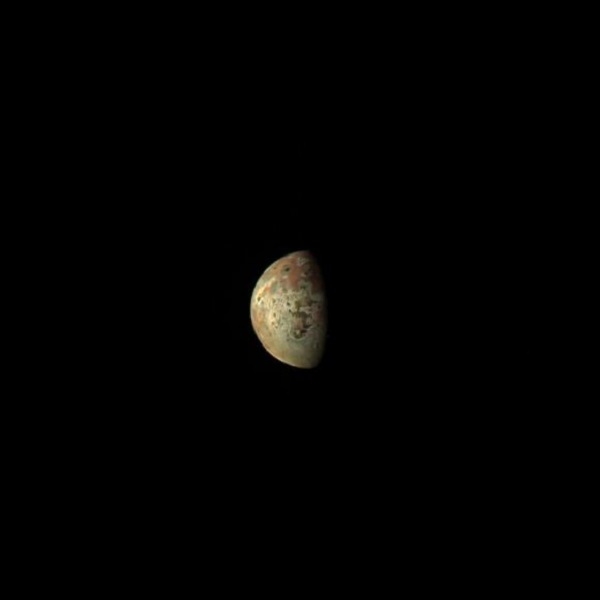 The colors are caused by volcanic plumes and lava flows that spew from various locations around the moon. Additionally, Io has many lava rivers that can extend for hundreds of miles. The March 1 fly-by of Io marks Juno's ninth fly-by of the third-largest Galilean moon, with the first happening in December 2022 and the next on May 15, 2023. NASA expects that Juno's fly-by in February next year will bring the spacecraft as low as 930 miles above the surface of Io.
Jason Perry, a professional photographer for CaSSIS, HiRISE, and an Io volcano observer, who formerly worked on Cassini and Galileo, took to Twitter to compare the images recently snapped by Juno to images snapped by New Horizons in 2006. According to Perry, there have been some changes on the surface of Io, but these changes are "pretty subtle," and there are at least two. Perry explains there is a small flow from the eastern end of the East Girru, and the other is a reddening of the Chors Patera. The latter can be attributed to regular volcanic activity.
In other news, experts have called for "conscious" artificial intelligence systems of the future to have personhood rights. The experts outline both the positives and negatives of giving conscious AI personhood rights while arguing that humans should consider these options now rather than later. If you are interested in reading more about that story, check out the below link.