Xbox's Phil Spencer reveals some very interesting numbers that confirm Minecraft is still one of the most-played video games of all time.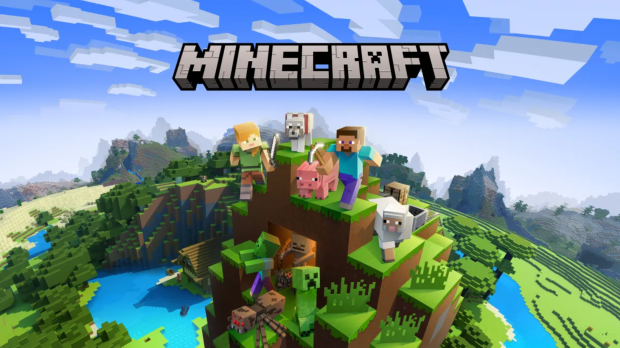 Most gamers inherently know how popular Minecraft is. The voxel block-builder is on practically every video games platform and never truly seems to fade out of the public eye, despite what big flashy AAA game has been released. Microsoft's purchase of Mojang for just $2.5 billion in 2014 was the best video games purchase that the company has ever made, with the past 8 years delivering tremendous revenues and Xbox platform engagement.
But how big is Minecraft really? New figures provided by Xbox's Phil Spencer helps illuminate the incredible popularity of this franchise.
In a recent interview with Xbox On, Microsoft's gaming chief Phil Spencer said that Minecraft has 120 million MAUs. This is an incredible figure that rivals entire platforms.
"I think when we acquired Minecraft, our monthly active player base was 20-30 million. I'm doing this from memory, but I think that's about the size that Minecraft was. And I think it's about maybe 120 million monthly players on Minecraft [now]," Spencer said.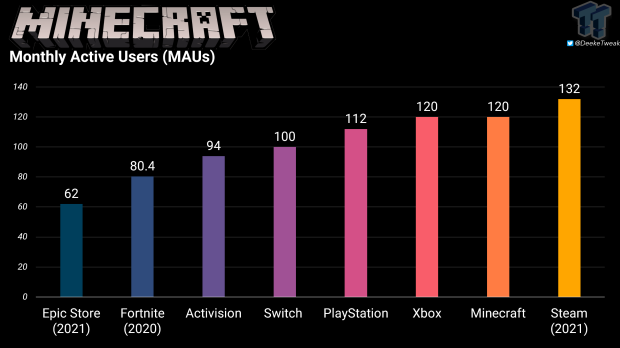 Let's put these numbers into context. For reference's sake, Minecraft had more monthly active players than Activision's entire holiday segment MAUs of 111 million, and also beat the segment userbase for Blizzard, which managed to achieve a significant 45 million MAUs.
We can also take a look at how Minecraft's users compare against the total userbase of entire video games platforms, including PlayStation, and Xbox on consoles, and Steam and the Epic Games Store on PC. Remember that there's overlap between these platforms--Minecraft MAUs can be, and are, part of total PlayStation, Nintendo, Xbox, and even Steam users.