Cooler Master launched its new top-of-the-line case fan, the Mobius 120 OC. The company claims "near silent operation" alongside high performance and complete control over its settings. The ring blade design on the fan features interconnected blades to improve airflow and structural integrity.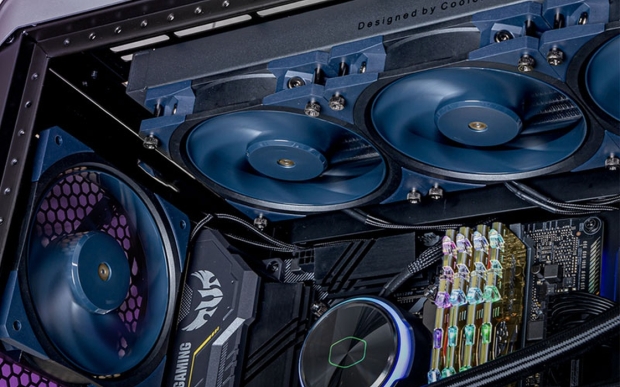 And to reduce vibration, the Cooler Master corner mount design includes rubber feet for stability and keeping the fan quiet when in use - with RPM speeds of up to an impressive 3200.
On top of that, the Mobius 120 OC is a case fan that will go the distance with a dual ball bearing design, and a metal motor hub, meaning it'll last you multiple upgrades and GPU and CPU generations - it comes with a lifetime warranty.
And in a very, well, cool move Cooler Master has included a physical fan-speed toggle with three different speed settings on the Mobius 120 OC so you can adjust speeds without having to rely on BIOS settings or software control. On the low setting, the fan noise level is listed as 17.4 dBA, which is definitely quiet.
Visually the Mobius 120 OC looks like a premium case fan, and it features a subtle but eye-catching mix of dark blue and black in its look. Seeing it in product shots on an AIO radiator as well as a Cooler Master case showcases a look that is minimal as opposed to something all about ARGB lighting.
Although it's "available now," we haven't been given an official price for the new case fan, but we expect it to show up in retail stores in the coming days. Be sure to keep tabs on the Amazon link below, where the current price is listed at USD 39.99.
Here are the specs.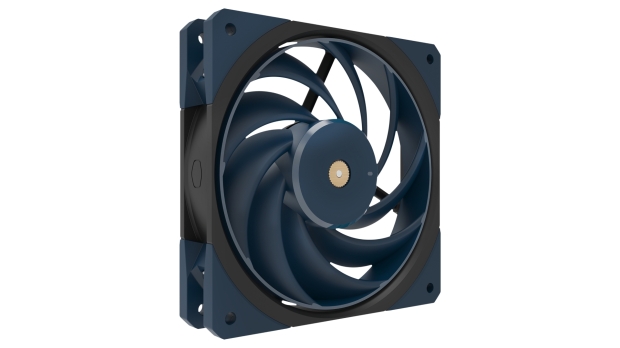 Product Number: MFZ-M2NN-32NPK-R1
Fan Dimensions (L x W x H): 120 x 120 x 27 mm
Fan Profiles: Non-LED
Fan Speed: L: 1500 ± 200 RPM, M: 2400 ± 250 RPM, H: 3200 ± 10% RPM
Fan Airflow: L: 42.2 CFM, M: 65.5 CFM, H: 88.1 CFM
Fan Noise Level: L: 17.4 dBA, M: 31.1 dBA, H: 39.3 dBA
Fan Bearing Type:Two Ball Bearing
Fan MTTF: >200,000 Hours
Fan Connector: 4-Pin PWM (with speed control line)
Fan Rated Voltage: 12 VDC
Fan Power Consumption: L: 1.20W, M: 2.40W, H: 4.20W
Fan Weight: 214g