With revenues falling and the big tech companies cutting thousands of jobs to tighten their fiscal belts, today comes a surprising announcement from Google. It looks like the Google Cloud division will be asking its employees (referred to internally as Googlers) to share desks, with the measure described as a way for Google to continue to invest in the Cloud. Sounds like there's not much of a need for physical desk space up in the cloud.
This is, of course, surprising because we often think of tech giants like Google offering modern cutting-edge workspaces where employees do all of their coding and device business amid a tech playground of food, drinks, comfy office spaces, and rooms dedicated for those that want to take a mid-afternoon nap. CNBC's Jennifer Elias acquired an internal memo about the new Cloud Office Evolution desk-share policy which states, "most Googlers will now share a desk with one other Googler."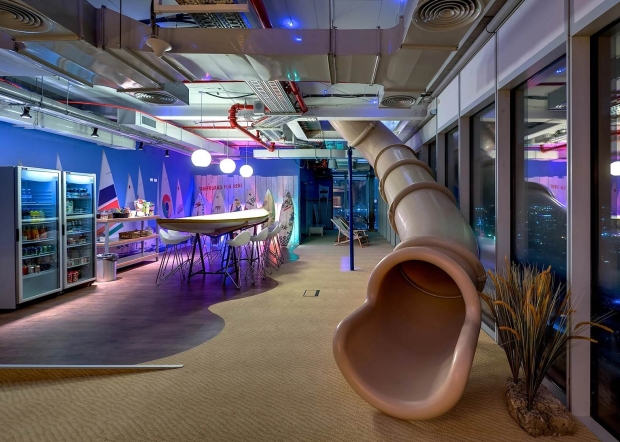 The document adds that employees will head to work on alternate days so that they won't be using the same desk simultaneously. "Through the matching process, they will agree on a basic desk setup and establish norms with their desk partner and teams to ensure a positive experience in the new shared environment," the document says.
Google, like other major companies, has shifted to a hybrid work-from-home setup since the pandemic first hit in 2022, so this new policy is born from that reality in addition to the fact that Google has recently cut over 10,000 jobs.
And if you're wondering if there will be a situation where two Googlers rock up to work, look at each other, laugh, and say, "I thought it was my day to desk it up!" there's a plan for that too. Google has overflow drop-in spaces for Googlers to do their Googling.
Google expects the policy to improve efficiency, even though you'd think not having your own desk space would lead to the opposite of that. Google's Cloud division makes up roughly a quarter of the company's full-time workforce.