If you've been using your PC to play games, you'll no doubt have dealt with an unresponsive app where you need to open up the Task Manager, find the process, and kill it via the 'End Task' function. It's just a part of the process of playing games, and for many PC gamers, Task Manager is used exclusively for this one, well, task.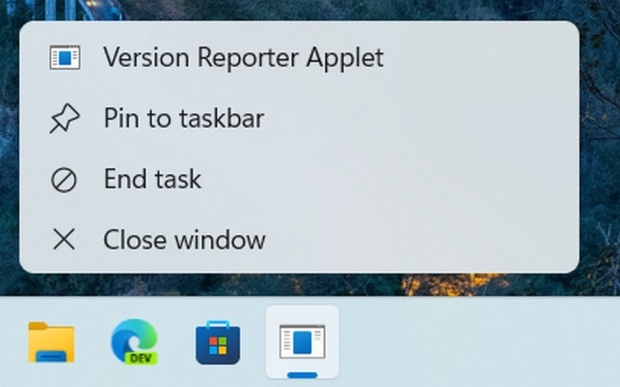 The only issue is that you're more than a few clicks away from getting to that point, which makes this new feature discovered in Windows 11 build 25300 in the Windows Insider developer channel something to celebrate. And really, we're wondering why this hasn't been an option in Windows for years. The ability to right-click on the app on the taskbar and select 'End Task' to kill the process.
The advanced feature was discovered by Windows Insider PhantomOcean3, who posted the screenshot you can see here. Even so, it's a hidden feature in the Windows 11 build that needs to be enabled via the ViVe tool developed by Albacore using the command: vivetool /enable /id:42592269. After that, it appears as an option, and yeah, it's a great little feature.
Microsoft is testing many cool future updates coming to Windows 11, including managing RGB lighting without third-party apps. That's another nice little bonus for PC gamers, and a quicker way to 'End Task' is another 'of course!' quality-of-life update we can embrace. As hidden features in a test build, there are no guarantees they'll make it into the next big public Windows 11 release, but here's hoping they are.