Data recovery is a field all about precision, being able to inspect, analyze, and ultimately recover data from sources that are potentially damaged or otherwise deemed 'unsalvageable.' DriveSavers Data Recovery is one of the industry leaders in the field, and its latest breakthrough is a game changer in that it utilizes X-ray technology.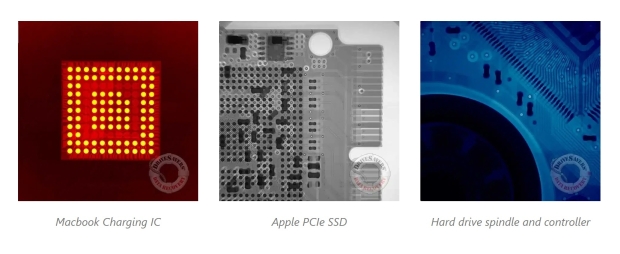 DriveSavers began using a real-time X-ray system on devices in December 2022, for evaluation, verification, and R&D, all linked to data recovery.
"DriveSavers is utilizing the same technology that has, until this point, been used by electronics manufacturers for inspection, failure analysis, and quality assurance," DriveSavers told TweakTown. "As the data recovery industry shifts away from mechanical spinning hard disk drives, the greater the importance in actively researching recovery methods for flash-based storage devices. X-ray technology helps us push the limit of what is possible and helps us peer into a world that would otherwise be hidden."
It's a fascinating new frontier for data recovery as it allows engineers to carefully inspect damaged hardware in great detail without having to open or otherwise physically tamper with a device. "Without opening a device, data recovery engineers can see wire traces within the PCB, solder ball integrity beneath microchips, and even the wire bonds leading to the silicon inside an integrated circuit," DriveSavers explains.
Ultimately, X-ray technology is being used to recover data that might have been lost forever, and that's very cool to see. DriveSavers is actively looking into new ways to implement X-ray technology into the data recovery workflow and get a better understanding of how storage devices work - and fail. No doubt, this data alone will give a fascinating insight into the future development of storage devices.