NASA has shined a light on one of Hubble's Classic images of the cosmos, Caldwell 69, with the space agency taking to its social channels to remind everyone of the beauty of a butterfly in the stars.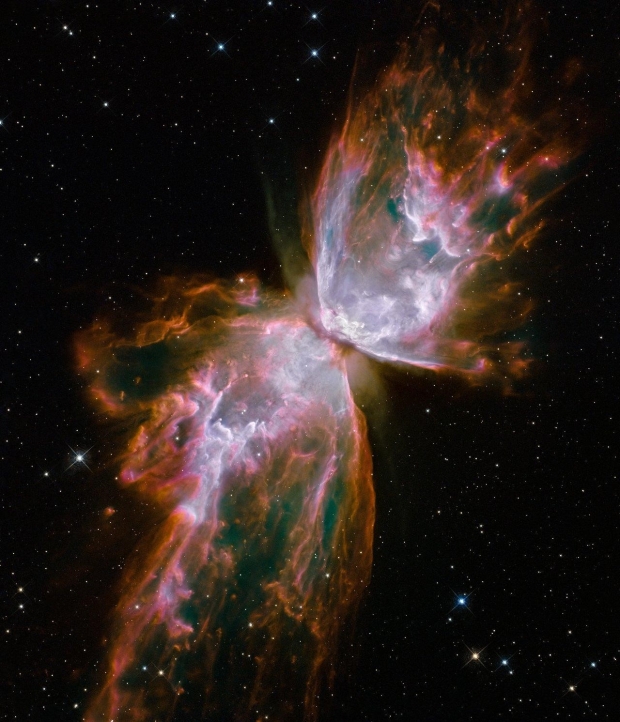 NASA explains on its blog that the above image is of Caldwell 669, or NGC 6302, or more commonly referred to as Buttery or Bug Nebula. The nebula got its nicknames from its appearance, that's similar to a massive cosmic butterfly unfurling its wings out in deep space. The space agency explains that the Butterfly Nebula got its appearance from a Sun-like star exhausting its nuclear fuel, causing a massive explosion that spewed material into the space around.
Ultraviolet radiation from the aftermath of the explosion cause the surrounding material to glow, but after some time, the nebula will fade and leave behind what NASA calls a stellar corpse or a white dwarf star. The star we call the Sun will meet a similar fate when it runs out of fuel in approximately 5 billion years. Notably, the Butterfly Nebula is located about 4,000 light-years away from Earth and resides in the constellation Scorpius. The close-up image seen below was acquired by Hubble in 2009 with its Wide Field Camera 3.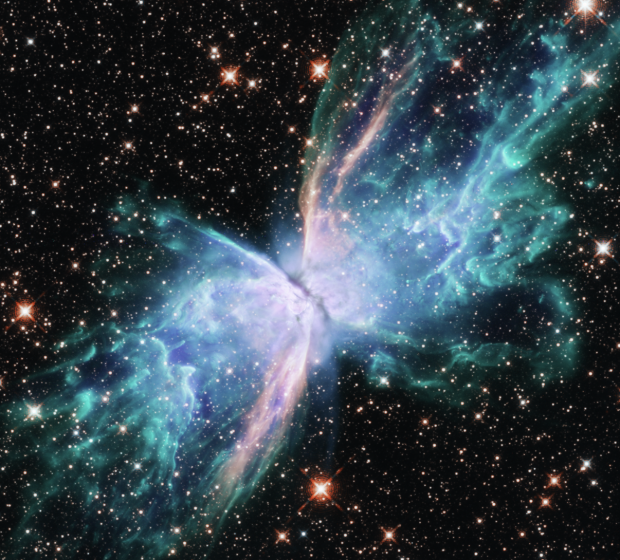 "This structure may look like a cosmic butterfly unfurling its celestial wings, but there's nothing gentle or delicate about this massive blowout," wrote NASA
In other news, a 1,000-pound meteor exploded over a US state, shocking residents that heard its sonic boom. NASA reports that the meteorite didn't make it to Earth's surface as it was too small and burned up in the atmosphere. However, the space agency does estimate that some fragments from the meteor would have made it to Earth's surface and are out there for the finding. Separately, Microsoft has slapped limitations on its new artificial intelligence chatbot infused into the Edge browser.
Bing Chat has new parameters after the chatbot went off the rails, abusing public beta testers that were asking it simple questions. In some instances, the chatbot called a human user its enemy, threatened it with revenge via releasing public information that would ruin its reputation, and more. Microsoft has rolled out changes to the AI, and the company admits that the chatbot was producing responses that didn't align with what the developers initially intended.