Sony reportedly gives Activision preferential treatment due to Call of Duty's importance on the PlayStation ecosystem and existing marketing deals, regulators have found.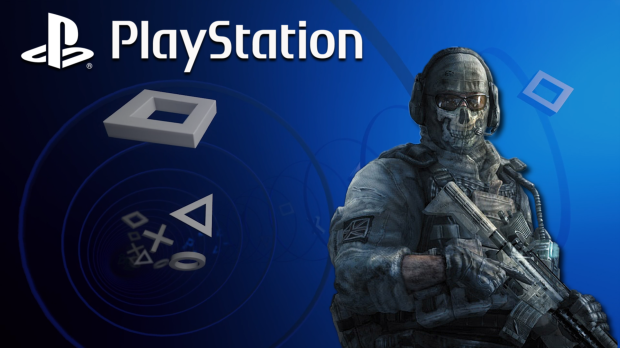 Call of Duty remains the biggest hurdle that Microsoft and Activision are facing in regards to getting their merger approved. Regulators have thoroughly investigated Call of Duty's importance on the PlayStation and Xbox markets, and the general conclusion is that the franchise has a significant and very real impact on both platforms. That goes double for Sony, who enjoys the top spot in the console market by virtue of its strong hardware base and multi-billion ecosystem of products and services.
In recent filings, UK regulators at the Competition and Markets Authority have uncovered some interesting details regarding Call of Duty on PlayStation. According to the CMA's appendices and glossary filing for their provisionary findings report, Sony actually gives Activision a higher revenue cut for all Call of Duty game sales and earnings made on the PlayStation platform.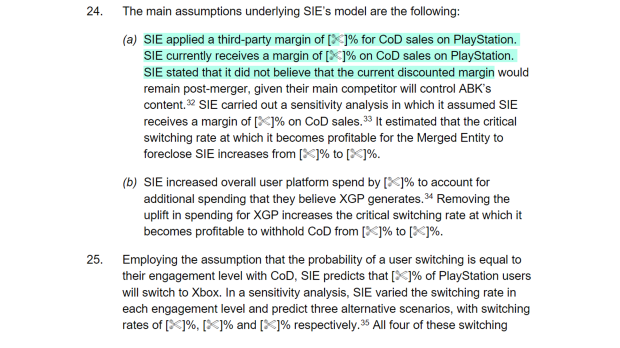 Sony is said to take a "discounted margin" on Call of Duty earnings made on PlayStation, which implies that the standard 70-30 split is not in place for Activision (the rule of thumb revenue sharing ratio is that game developers and publishers keep 70% of all earnings, whereas platform-holders like Sony, Microsoft, and Nintendo take a 30% cut). The exact ratio between Activision and Sony remains unclear, however this practice isn't uncommon in the industry.
Steam, for example, gives top-earning games a bigger slice of the revenues. For example, if a game earns between $10 million and $50 million, then Valve lowers its revenue cut (also called royalties) to 25%.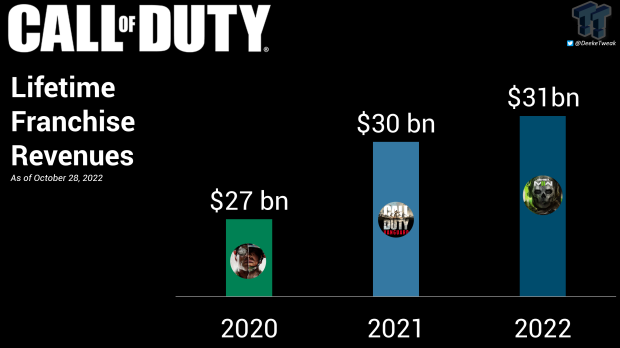 Since Call of Duty is such a significant part of PlayStation's annual earnings it only makes sense for Sony to cut Activision a better deal. The CMA has found that Call of Duty is in PlayStation's top 3 best-earning and most-played games on the platform. We're betting the other two games are something like Fortnite, which is all but guaranteed, alongside something like Apex Legends or Genshin Impact.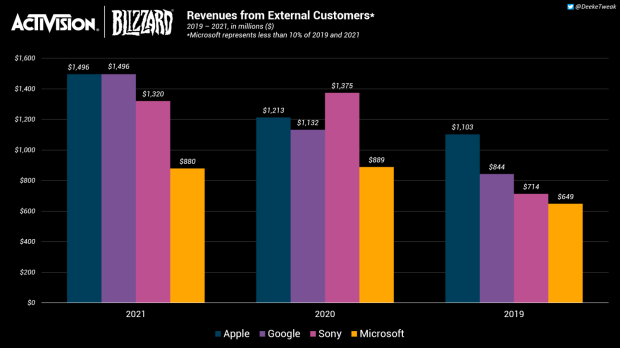 Even with this discounted margin factored in, we've already determined that Activision games generated over $1.32 billion on PlayStation platforms throughout 2021.
This represents the amount that Activision got to keep, not the entire amount that Activision games made. It's unknown how much of this was from Call of Duty actually generated, however it's likely that a sizable portion of the earnings were from Call of Duty game sales and monetization.
Sony says that it probably will not honor the discounted margin rates if the merger goes through simply because it would be giving Microsoft, a close competitor, more revenue on a yearly basis.