Sony's latest PlayStation Plus additions should bring lots of engagement for the service, and possibly a bunch of new sign-ups too.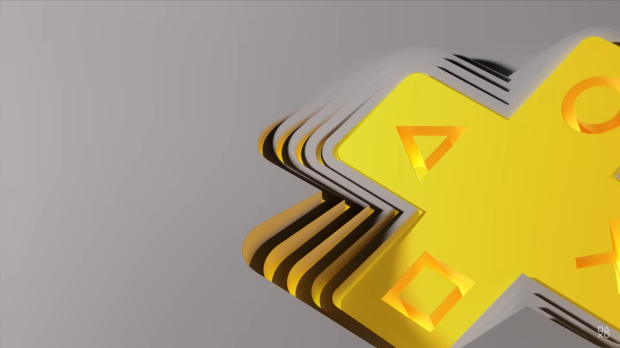 Sony's new PlayStation Plus games lineup is almost too good to be true. We're seeing Sony really capitalize on its value-oriented service by...well...adding tremendous value to what's offered. Sony is following in Microsoft's footsteps by including major first-party games in PlayStation Plus...and newer games at that.
The big new PS Plus headliner is Horizon Forbidden West, which was released about a year ago. Sony is demonstrating surprising patterns with its first-party games by adding them to both the PS Plus subscription service and to PC about 1-2 years after launch. We've seen other PS5 exclusives like Returnal cross over to both subscription and PC.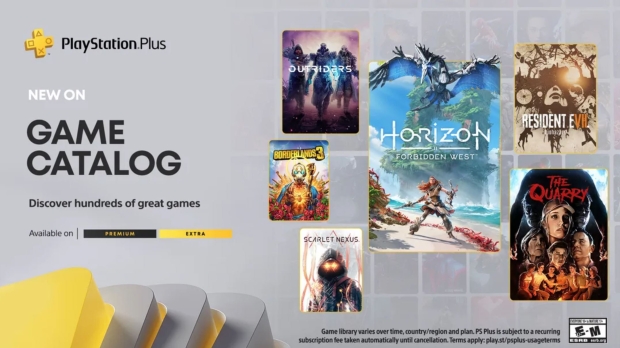 This is great news for gamers who want to just wait to play newer PS5 games and avoid the $69.99 price tag and we could see some replacement or cannibalization effects with PS Plus. It's worth noting that Sony's staggered launch timing for these games is the main differentiator against Microsoft's day-and-date first-party launches on Game Pass.
Sony is adding the following games for PS Plus Extra and Premium subscription tiers on February 21, 2023. This month's free PS Plus Essential games can be found here.
February PlayStation Plus Extra and Premium games
Horizon Forbidden West | PS4, PS5

The Quarry | PS4, PS5

Resident Evil 7 biohazard | PS4

Outriders | PS4, PS5

Scarlet Nexus | PS4, PS5

Borderlands 3 | PS4, PS5

Tekken 7 | PS4

Ace Combat 7: Skies Unknown | PS4

Earth Defense Force 5 | PS4

Oninaki | PS4

Lost Sphear | PS4

I am Setsuna | PS4

The Forgotten City | PS4, PS5
PlayStation Premium - Classics
The Legend of Dragoon | PS1

Wild Arms 2 | PS1

Harvest Moon: Back to Nature | PS1

Destroy All Humans! | PS4