As Valve's Steam Deck approaches its first anniversary, the highly sought-after portable gaming PC handheld is still as popular as it was first released. It still hasn't made its way down to markets like Australia, home of the surprisingly large percentage of the TweakTown crew on account of Valve selling as many Steam Decks as it can produce.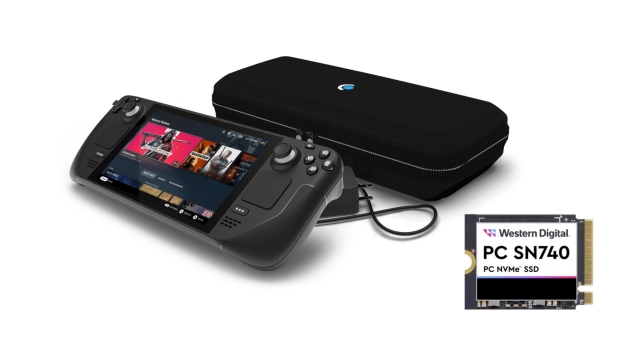 As Valve offers two models with NVMe storage, a 256GB model and a larger 512GB model, the sheer size of most people's Steam libraries means this is probably not enough. The easiest way to expand the storage of a Steam Deck is to go the microSD route; even though microSD storage has now cracked the 1.5TB threshold, once you go over a certain storage amount in the SD realm, you're looking at a severe dent on the ol' digital wallet.
The problem with upgrading the internal NVMe SSD is that it uses the hard-to-find M.2 2230 SSD format, which differs from the more common 2280 SSDs on account of the '30' referring to a length of 30mm. Not many devices use this SSD style; the Steam Deck is one, and the Microsoft Surface is another. And with that, you can find all M.2 2230 drives top out at 512GB. That is, until now.
Framework, known for creating modular laptops, offers a Western Digital SN740 NVMe - M.2 2230 for USD 299. It's more costly than the more common 2280 variants but cheaper than the 1.5TB microSD card from Micron we recently reported on.
Of course, replacing the Steam Deck's SSD with a 2TB version requires a bit of work - but thankfully, there are plenty of tutorials online covering just that.
And for those in Australia that have imported a Steam Deck, local retailer Expansyshas the 1TB model for AUD 224.99.