Not many of us are truly aware of how much data is being sent by our PCs over the internet to third parties, let alone what sort of private information is being harvested for advertising and geo-tracking. We all know it's happening; targeted search results based on stuff you might have said out loud is a testament to that. Browsing the internet, shopping trends, likes, and dislikes, the more you do, the more it's visible.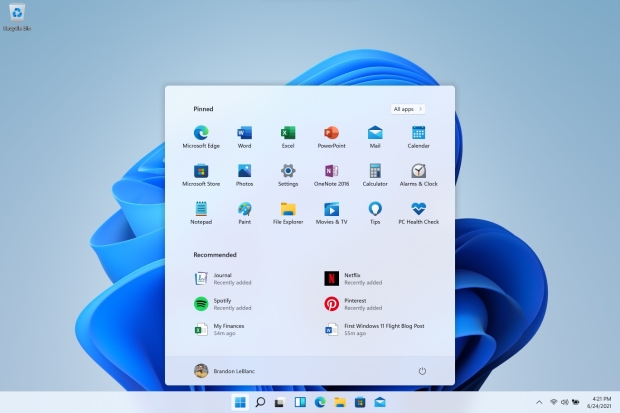 But what about a brand-new PC with a fresh installation of Windows 11? What sort of telemetry is being sent before the user sends their first email? Well, a new in-depth video by The PC Security Channel doesn't paint a flattering picture of the behind-the-scenes network traffic on Microsoft's latest OS.
Using Wireshark to check, and again this is a fresh install of Windows 11, we see an eye-opening amount of traffic. From Microsoft to Bing, Google, Steam, McAfee, and more - constant communication and geo-tracking without the user doing anything. Let alone giving permission outside of ticking boxes during the initial boot and setup phase. The most alarming examples involve sending data (DNS traffic) to market research firms and other companies we've never heard of with words like "trusted," "security," and "privacy" in their company profiles. One specific example, is ScorecardResearch.com, which "studies and reports on Internet trends and behavior."
Which sounds like an excerpt from George Orwell's cyberpunk follow-up to 1984 - 2984.
It's a crazy amount of data for a brand-new PC, especially one that isn't even in the harvesting phase of capturing and storing personal data and information as it's entered. In fact, the video compares DNS traffic in Windows 11 to Windows XP - where on XP, you see a single bit of communication to a Windows update server versus the overwhelming data being sent to third parties on Windows 11.
This YouTube comment from 'Nick' sums it up perfectly, "Remember when they decided to rename 'My Computer' to 'This PC,' it was more than just a symbolic gesture."