A team of researchers used an artificial intelligence system to identify some "suspicious" radio signals that may have an extraterrestrial origin.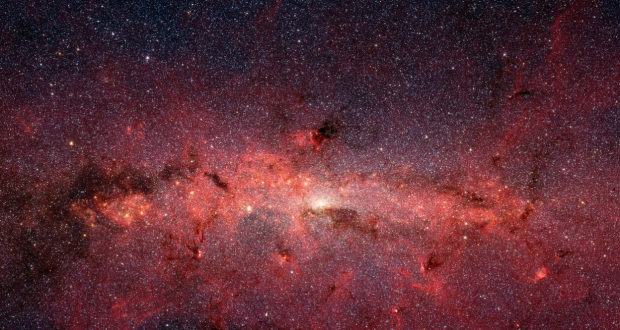 University of Toronto student Peter Ma spoke to New Atlas, where he explained that he developed a new machine-learning algorithm that is designed to sort through radio signals that are detected from deep space. Ma brought the AI to Breakthrough Listen, an Australian-based initiative that aims to detect artificial radio signals coming from other planets or locations in our solar system in hopes of being able to discover life outside of Earth.
For example, if a high-tech alien race scanned Earth, they would pick up the many radio signals that are bouncing around our planet. Breakthrough Listen plans on doing that, but for any signal coming to Earth. However, the task is not a small one, as there are many radio signals out in deep space, and the majority of them come from stars, black holes, quasars, supernovae, and many other objects that can release radio signals. Since the universe is quite noisy, humans struggle to filter through and categorize all of the detected radio signals, which is where artificial intelligence comes into play.
"Eight signals looked very suspicious, but after we took another look at the targets with our telescopes, we didn't see them again. It's been almost five to six years since we took the data, but we still haven't seen the signal again. Make of that what you will," said Ma.
Ma's machine learning algorithm is designed to filter through each radio signal and look for patterns while also identifying any radio signal or technosignatures that stands out from the rest. Researchers fed the AI a large data set of radio signals acquired by the Green Bank Telescope equaling 150 terabytes, and out of the three million signals within the data set, the AI identified 20,515 signals of interest. These signals of interest were then handed over to researchers that individually checked each one, and out of those, 20,515 eight had the right characteristics to be potentially from an extraterrestrial source.
It should be noted that Ma explained to New Atlas that the data on these signals were acquired five to six years ago, and when the researchers went back to take another look at the targets, they were gone. Furthermore, the team acknowledges that because the AI is trained on simulated alien radio signals, it may have been taught to focus on the wrong targets, as the team doesn't actually know what a true alien radio signal would look like.
In other space news, NASA's Curiosity rover has identified a metallic object that collided with the surface of Mars. Curiosity has found objects like this before while it was exploring the surface of the Red Planet.