Google trends can often indicate popularity, especially regarding product interest. In a new study by Raul Bilc over at Razzem, compiling 62 graphics cards from NVIDIA, AMD, and Intel, we get a breakdown of Google searches for currently available GPU models. The results are surprising, and not that most searches were for NVIDIA products but that 78% of total searches were for current NVIDIA GPUs.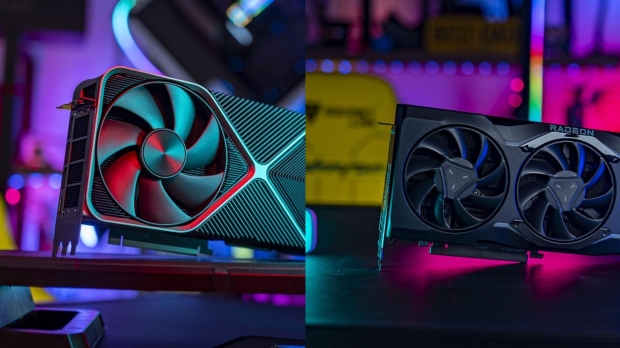 AMD followed this with 22% of overall searches, and Intel trailed with only 1%.
The winner was the NVIDIA GeForce RTX 3060, which racked up almost 9% of the total. This is in line with the mainstream Ampere card's popularity on Steam, as the most recent hardware survey results list it as the most popular GPU amongst PC gamers. This was followed by the GeForce RTX 3050, NVIDIA's most affordable Ampere generation GPU.
The third spot went to the GeForce RTX 3080, highlighting just how popular that card is.
Switching things over to the next generation of graphics from NVIDIA and AMD, the Ada-based GeForce RTX 40 Series and the RDNA 3-based Radeon RX 7000 series is a similar blow-out. The flagship GeForce RTX 4090 was searched over six times more than the Radeon RX 7900 XTX - and made it into the top five. Of course, the Radeon GPUs launched later in the year compared to NVIDIA's Ada GPUs, but it still paints a clear picture. AMD's only GPU in the top 10 is the AMD Radeon RX 6600, coming in at number 10.
And if we are to go on Google search results to gauge public interest, the list makes it clear that overall excitement for the Intel Arc series is pretty low.