AMD Ryzen 7000 X3D Gaming CPUs will be unlocked for overclocking, maybe
Product pages for AMD Ryzen 7000 X3D Gaming CPUs briefly mentioned overclocking, so naturally people got excited. Now we wait to see if it's real.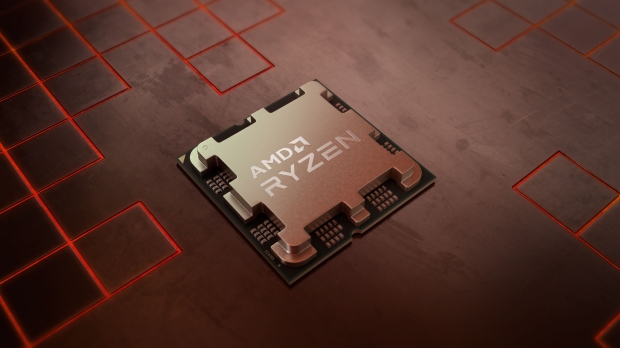 VIEW GALLERY - 2
Published
1 minute & 7 seconds read time
It's worth noting outright that the official product pages for the upcoming AMD Ryzen 7000X3D with 3D V-Cache have removed the note about overclocking. But that didn't stop several people from noticing that there was a specific mention of "Unlocked for Overclocking: Yes," pointing to the new line of X3D CPUs supporting base overclocking like the full Ryzen 7000 line-up.

It wouldn't be the first time this had happened, as not that long ago, a Valentine's Day release date of February 14 was listed before it was removed, and AMD chimed in that it was an error. So, this could be another typo or mistake that has since been corrected.
But if it wasn't, and AMD was planning to announce that these 3D V-Cache powered chips feature an unlocked design for overclocking, then that would be an excellent addition to the line-up. The removed overclocking feature in the specs also noted AMD's recommendation that users use auto-tuning options like Curve Optimizer.
Again, it could have been an error as the stacked L3 cache on the chips are very sensitive to high temperatures, and overclocking is all about pushing thermals to the limit. This means that the added sensitivity could be detrimental to the overall stability of the chips, not to mention potentially lead to faults.
AMD's Ryzen 7000 X3D CPUs are launching next month, and like the previous Ryzen 7 5800X3D CPU, they're expected to be absolute beasts for PC gaming. Overclocking support will undoubtedly be a big plus for custom builders, though it's probably not something most users will even need to tinker with when it comes to performance.
Related Tags