Ubisoft developers angrily call out company CEO Yves Guillemot for controversial comments that damaged employee morale.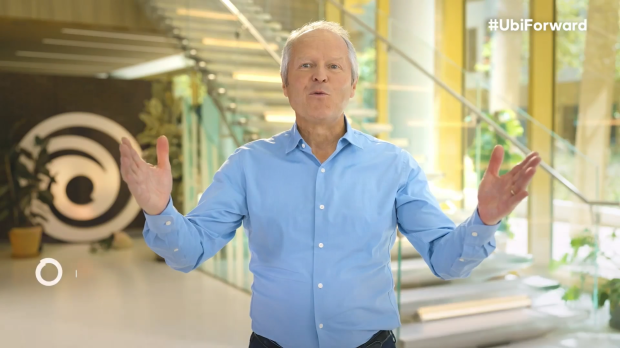 Ubisoft isn't doing great right now. The company has cancelled 7 games and shocked investors with a 500 million Euro loss target for FY23. If that wasn't enough, Ubisoft's CEO Yves Guillemot kicked the hornet's nest and aggravated lots of his workers with comments made in an internal memo. Developers have pushed back and now Guillemot has apologized.
In the memo, Guillemot told developers "the ball is in your court" to turn Ubisoft's fortunes around. It was meant to be an inspired speech that rallied and emboldened developers to work harder. Instead, developers who had been pressured for years to deliver massive games amid company-wide sexual harassment controversies saw the comments as a slight.
Kotaku was able to get a hold of the exchange between angry Ubisoft developers and Guillemot.
"The ball is now in our court-for years it has been in your court so why did you mishandle the ball so badly so we, the workers, have to fix it for you?" one developer said in a spicy submitted question for the CEO to address.
Guillemot responded by apologizing and clarifying the quotes:
"I heard your feedback and I'm sorry this was perceived that way."
"When saying 'the ball is in your court' to deliver our lineup on time and at the expected level of quality, I wanted to convey the idea that now more than ever I need your talent and energy to make it happen. This is a collective journey that starts of course with myself and with the leadership team to create the conditions for all of us to succeed together."
Guillemot's comments apparently did some damage among Ubisoft's ranks. French union group Solidaires Informatique called for a strike at Ubisoft's Paris studio and the general consensus was that the quote itself was offensive to developers who had sacrificed so much already to release Ubisoft games like Assassin's Creed Valhalla, which was mega successful, and Far Cry 6, which apparently was not.