If you grew up in the 90s then you're probably asking one question: How do I play PS1-style games in the modern age? There's emulators and subscriptions...and then there's Dread Delusion.
While AAA games are raking in billions of dollars, there's lots of little indie gems that fall through the cracks. A lot of the time it's the indie games that carry players through large years-long lapses between big gale launches, and for this reason they've become more and more special to gamers who probably wouldn't have seen or tried them otherwise.
One such game is Dread Delusion, an interesting indie from DreadXP and developer Peter Wragg. The project is a first-person fantasy game in the vein of Daggerfall and the early first-person FromSoftware titles. It's a bizarre open-world game with trappings from familiar old-school RPGs with the basics intact; there's stats, skills, spells, gear, and exploration. It's kind of like if Daggerfall or another Elder Scrolls game would look if it released on the original PlayStation.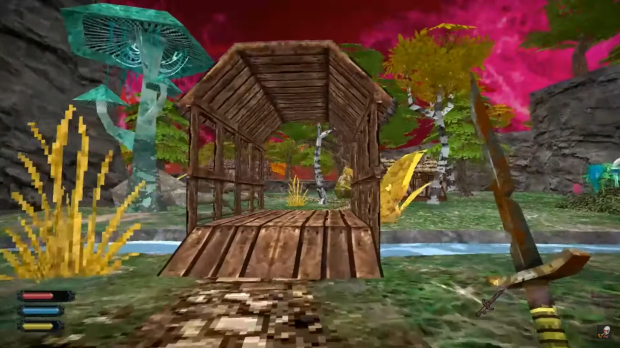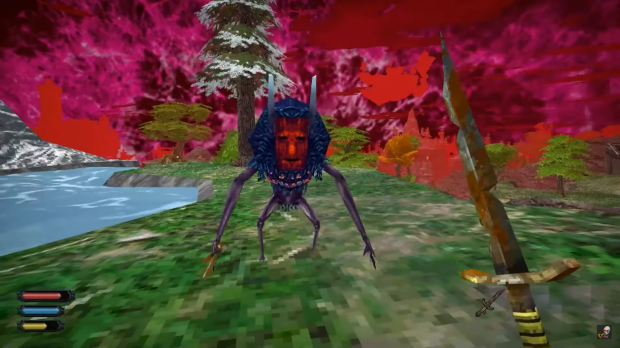 The world of Dead Delusion is made up entirely of floating islands and landmasses that are colorful and exotic, reminding me of some areas of the King's Field games (and, if I'm going to be honest, the game kind of reminds of Xen from Half-Life as well). Wragg says that he also took direct inspiration from Morrowind's huge towering mushrooms spread across Vvardenfell.
Combat also looks nice and includes a side-step motion and there's lots of areas to explore with loot to collect.
The game is currently in early access on Steam for $19.99, so if you're interested in checking it out you can have a direct line of feedback to help shape the game as it grows over time.
The developer notes that: "About 70% of the side content is implemented. Functional quests and combat, multiple towns and a plethora of secrets to uncover."