GALAX is prepping to launch two variants of its Hall of Fame (HOF) GPU range covering the most recent addition to the GeForce RTX 40 Series line-up - the RTX 4070 Ti.

The HOF OC Lab PLUS will include a Performance mode with a boost clock speed of up to 2760 MHz, with the HOF OC Lab (no PLUS) going up to 2715 MHz. What's most interesting about the HOF range and these models is the increase in power draw, which can go up to 366W - a massive increase over the 285W found in stock models. They do so via three PCIe 8-pin power connectors and a single 16-pin power adapter. Most RTX 3070 Ti GPUs on the market only support two PCIe 8-pin connectors.
This means that out-of-the-box, they won't be the fasted clocked OC models for the RTX 3070 Ti. Instead, they represent versions of NVIDIA's GPU with the most overclocking potential. There's a special Hyper Boost button on the I/O bracket that will "'improve overclocking capabilities", which we assume increases the max power limit of the card.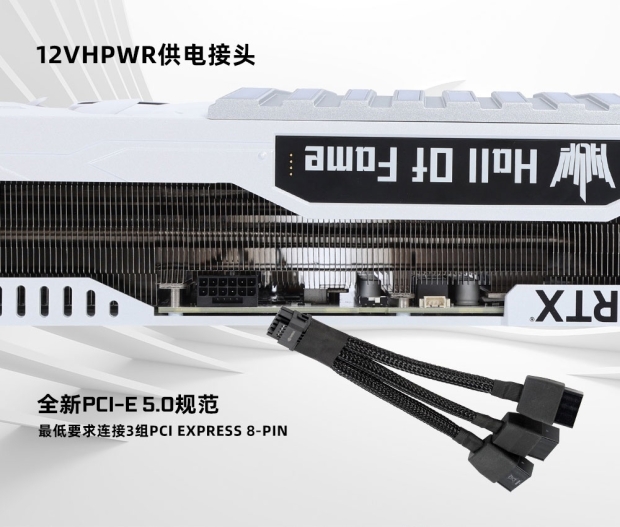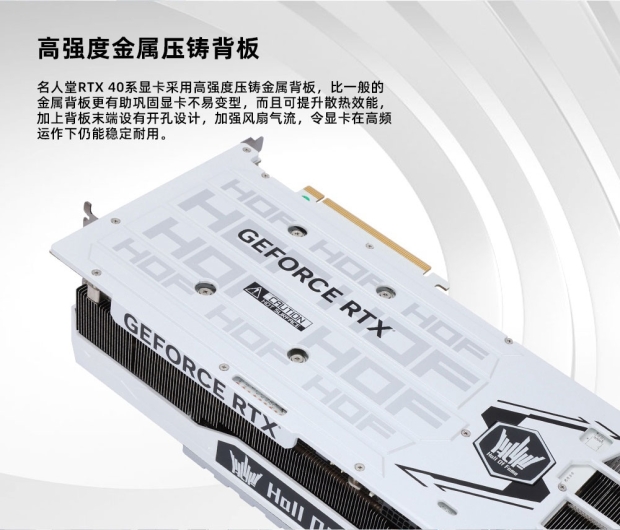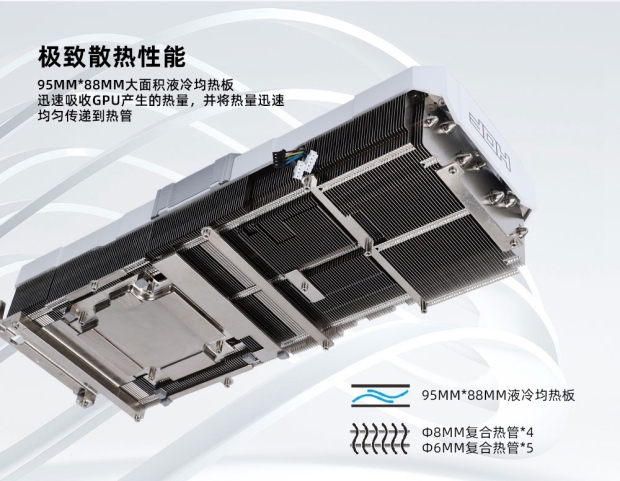 According to the specs, the Galax GeForce RTX 4070 Ti HOF models feature the exact dimensions (344 x 144 x 77mm) as the RTX 4090 HOF that recently broke records due to opening power-draw for the flagship model to above 600W levels. This indicates cooling is the same, and similar voltage measuring opens the door to serious overclocking.
Interestingly GALAX hasn't announced an RTX 4080 HOF, which makes the upcoming RTX 4070 Ti variants a bit of a surprise.