An Australian woman has kicked a robot dog that was being tested while walking down a street, and it seems the woman kicked the dog for no reason at all.
The video was shared by the dogs operator Mark Trueno, who was interviewed by Vice where he explained that he was walking the robot dog named Stampy down a street in Brisbane, Australia, at about 2:30 am when a woman walking along a sidewalk approached the dog and kicked it, resulting in about $2,500 worth of damage to Stampy's forward-facing sensor array.
The prototype robot dog is a much smaller version of the one being developed at Arrowpoint Systems, an Australian military and mining equipment company where Trueno works as an engineer. While being a miniature version, Stampy is still worth quite a lot of money, coming in at an estimated price tag of $15,000.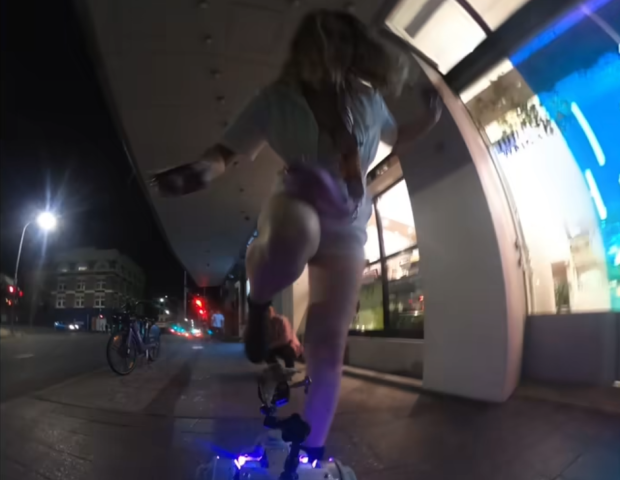 Full versions of the robot dog will be used on search-and-rescue missions along with other scenarios that are difficult or too dangerous for humans to perform. An example would be sending Stampy down a collapsed mineshaft to rescue any remaining survivors and assess the situation through the use of its video cameras.
To get Stampy to the point where it can effectively perform search-and-rescues, the technology needs to be tested in various environments to make sure its instruments are working as intended, which is what Trueno was doing while walking Stampy down that Brisbane street. The Arrowpoint Systems engineer told Vice that he was testing how the robot dog how well it could navigate street environments, and in particular, how the dog's sensors and mapping technology overcame obstacles in its path.
Trueno took to Facebook to share the story where he put out a $500 reward for anyone that can help track the woman down. The engineer later told Vice that one of the individuals seen in both instances where the woman kicked the robot dog contacted Trueno and informed him that she had almost broken her toe kicking Stampy.
If you are interested in reading more about Stampy or would like to learn more about this story overall, check out this link here.