The recent release of the GeForce RTX 4070 Ti happened without a Founders Edition from NVIDIA, on account of the card essentially being the uncancelled GeForce RTX 4080 12GB renamed. So the odds are that NVIDIA didn't have enough time to create new branded coolers and packaging.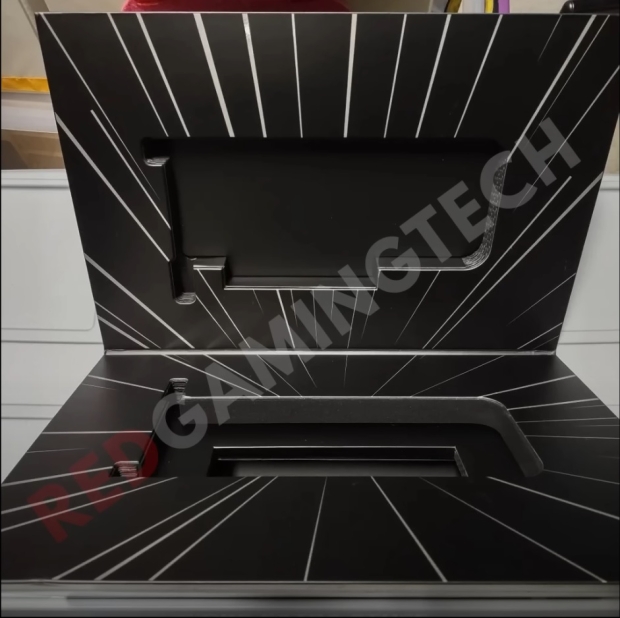 According to a new leak showcasing the packaging from the upcoming still-to-be-announced GeForce RTX 4070, it looks like Founders Edition cards are back on the menu, with the RTX 4070s following the design of the RTX 4080 and RTX 4090 FE models.
The GeForce RTX 4070 is expected to be the next card in the GeForce RTX 40 Series to hit shelves, with a rumored Q2 2023 release window. As per another report, the GeForce RTX 4070 and the GeForce RTX 3060 Ti could end up using the same AD104 chip found in the GeForce RTX 4070 Ti - albeit cut down. Compared to the RTX 4070 Ti's 7680 CUDA Cores, the baseline RTX 4070 will potentially feature 5888 CUDA Cores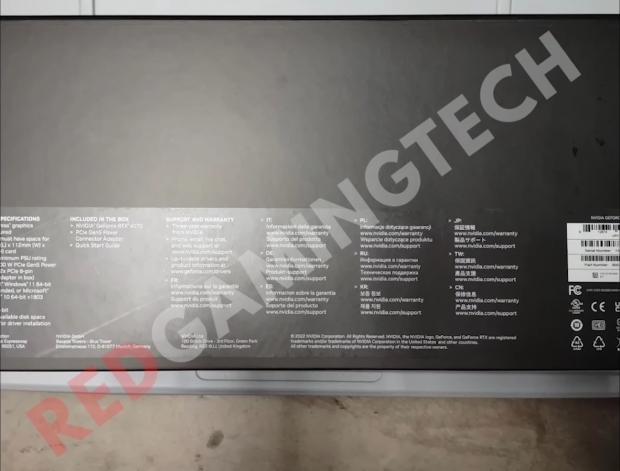 The photos of the RTX 4070 FE packaging come from YouTube channel RedGamingTech, and even though it's only the box there is some info we can glean. The first is a Width of 112mm, which thankfully means it won't be as chunky as the RTX 4080 and RTX 4090 FE models. This is great news because we'd love to see a smaller 40 Series card hit the scene, especially one that should be able to hit GeForce RTX 3080 Ti performance.
Also, the rumored 200-250W TGP ratings look to be true as we could also make out the mention of 2 x PCIe 8-pin connectors in addition to confirmation that NVIDIA will be packing in another PCIe Gen5 power adapter. No doubt as we get closer to release we'll begin to see more images of cards, packaging, and performance benchmarks make their way online. So stay tuned.