Nightdive's new System Shock remake is schedule to release in early 2023, but we've been here before. Now it looks like the release schedule is locked in.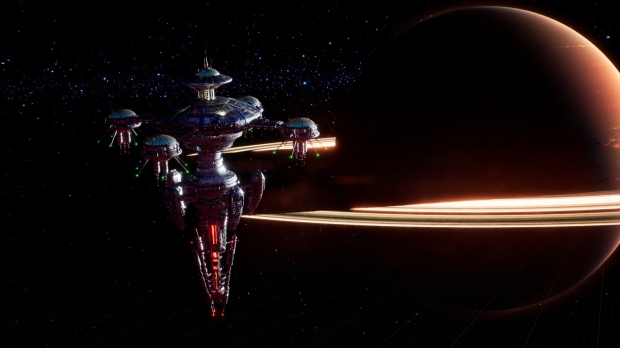 After nearly 7 years of development, the System Shock remake is almost here. The remake was originally announced in 2016 with a wildly successful Kickstarter campaign that raised over $1.35 million in just 30 days, however the developers at Nightdive had significantly overestimated their delivery capabilities and had originally expected to launch the System Shock remake in 2017.
Now with years of extra development time and a fully-fledged publisher with Plaion's Prime Matter label, the end is in sight.
The developers recently confirmed that System Shock is due out sometime in March 2023 on PC and consoles, presumably to align with the fiscal year end of Plaion parent company Embracer Group.
Thanks to Prime Matter and the extra dev time, Nightdive was able to go through the game and do several passes of polish to ensure the gameplay looks and feels both authentic and impressive on all platforms. The studio had previously noted in May 2022 that the bulk of System Shock had been finished and the console ports were the only remaining content that needed to be addressed.
"As some of you have already pointed out this is not our first time announcing a tentative launch window, but over the past few years much has changed - the scope and scale of the project has evolved dramatically and with Prime Matter joining the project it's enabled us to focus on quality-of-life improvements, bug fixing, and localization support - the last major steps towards releasing a game we're all incredibly proud of. This has also given us time to go back and polish various aspects of the game that needed that extra shine."