Blizzard and Vicarious Visions are celebrating the holiday season in hell with some nifty Diablo II Resurrected events.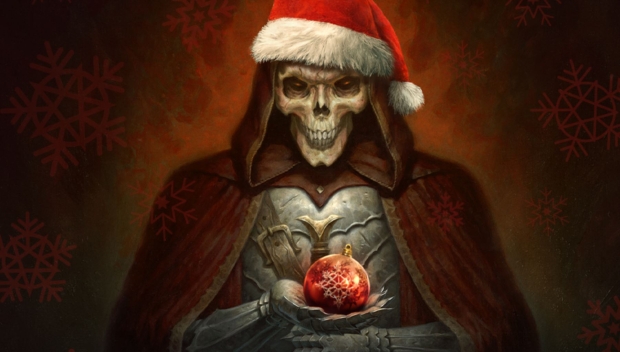 Thanks to Blizzard's efforts, Hell freezes this Christmas with a special D2 event. The limited-time holiday event is called 22 Nights of Terror, and will feature a new modifier or in-game changes every day for the next 20 days. Blizzard officially promises "powerful loot, a dash of terror, and a new surprise"...however the first two days have been predictable enough.
Day 1 saw the Cow Level (aka an non-existent level) being corrupted as a Terror Zone for the entire day. Areas that are corrupted deliver more XP and have a chance of dropping the new Sunder Charms. Day 2's buff is called Sanity Clause, and sees Terror Zones changing every 15 minutes.
This is a big departure to the classic old-school Diablo 2 days where Blizzard didn't really do anything for special seasonal events or holidays.
EXPERIENCE DAILY DEMONIC TRICKERY

The magic constantly shifts day by day but remains pervasive in nature-even Sanctuary's most esteemed scribes are unable to predict what abnormalities the future might hold.

From December 13, 11:00 a.m.-January 4, 11:00 a.m. PST the fabric of Sanctuary will be altered every 24 hours, revealing a new gameplay modifier via the in-game Message of the Day that will last for the next 24 hours. The 22 Nights of Terror holiday event can be enjoyed in all online game modes except for Classic Diablo II.

Powerful loot, a dash of terror, and a new surprise to experience each day awaits you in Sanctuary this holiday season. Go forth in glory!