Sony tells advisory firm MLex that Microsoft's 10-year Call of Duty offer to Nintendo is essentially a diversionary tactic.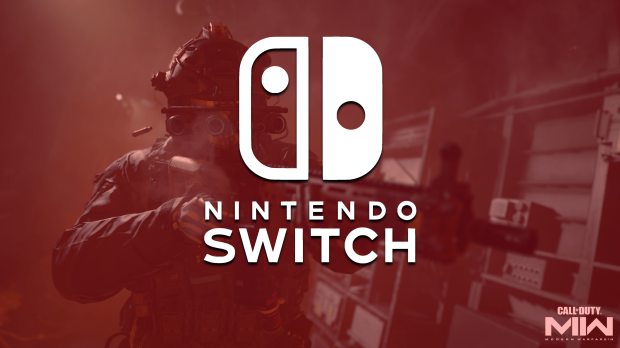 Microsoft recently announced that it has offered competitors like Nintendo a binding contract to bring Call of Duty to Nintendo's respective platforms (the Switch and future hardware). Earlier this month, Sony reportedly stepped in to tell the financial experts at MLex that Microsoft's offer to Nintendo was essentially a way to deflect attention.
Sony believes that Nintendo gamers aren't interested in Call of Duty, which is arguable. It's true Nintendo has made over $60 billion from the Nintendo Switch since the system launched in 2017, all without Call of Duty, but the platform does indeed have very gory and mature games like Doom. These games are not among the best-selling titles on Switch, though, as Nintendo's more family-friendly first-party titles make the most sales.
Here's what Sony told MLex according to a ResetERA post:
"Sony has criticized Microsoft's deal to make the game Call of Duty available on Nintendo - should its $69 billion acquisition of Activision Blizzard be approved by regulators - as smoke and mirrors, MLex has learned.

"Activision Blizzard could supply Call of Duty to Nintendo today, but doesn't, because Nintendo's younger audience is not interested in the first-person shooter and a previous version of the game on its console was a commercial flop, the arch critic of the deal says, MLex understands.

"Instead of being a logical business decision, the licensing agreement is a tactic designed to make Microsoft - whose acquisition has drawn concerns in the EU, UK and US - look cooperative with regulators, the argument goes.

"Furthermore, Nintendo's Switch could not run Call of Duty easily and may never be able to, Sony argues, MLex understands. Developing a version of the game compatible with the Switch could take years, making a 10-year licensing deal meaningless.

"It is easier for Nintendo to enter into such an agreement, Sony says, MLex has learned. Nintendo doesn't need to worry about equal treatment for its subscription service or cloud gaming service as those are not areas where it currently competes aggressively, the argument goes."