Need for Speed Unbound: 4K60FPS racing with rebellious graffiti style
Criterion Games makes its triumphant return to the Need for Speed series with NFS Unbound, a new advanced street racing sim with a rebellious style.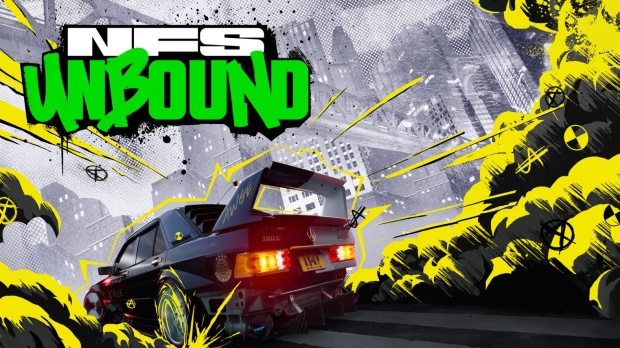 VIEW GALLERY - 4
Published Oct 6, 2022 1:47 PM CDT
|
Updated Fri, Oct 28 2022 2:25 PM CDT
2 minutes & 25 seconds read time
Criterion Games is back with Need for Speed Unbound, a new high-octane street racer with a rebellious graffiti art style.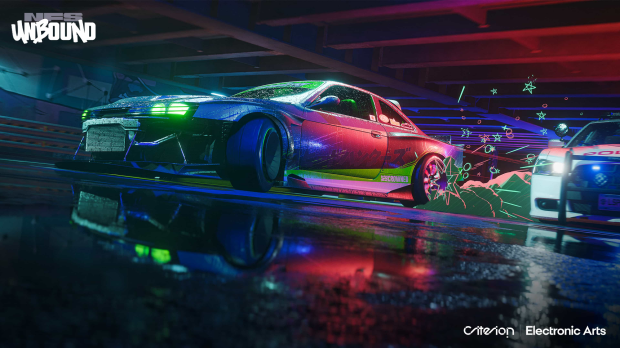 Need For Speed Unbound is due to hit PS5, Xbox Series X/S, and PC this December, bringing high-performance gaming with a flamboyant anime style. The game mergers cel-shaded NPCs with high-res 3D environments and car models, and there's even comic book-style effects like speed lines and drawn tire smoke.
The new NFS will have an offline singleplayer campaign where players can bet on high-stakes street races, even offering up pink slips to their cars. There's also a seamless multiplayer mode with competitive and free roam activities, and future content planned, which could include monetization.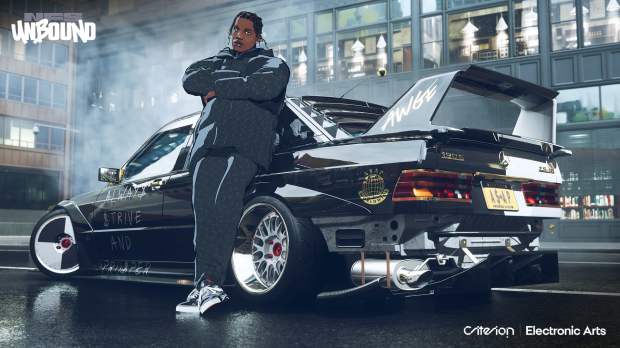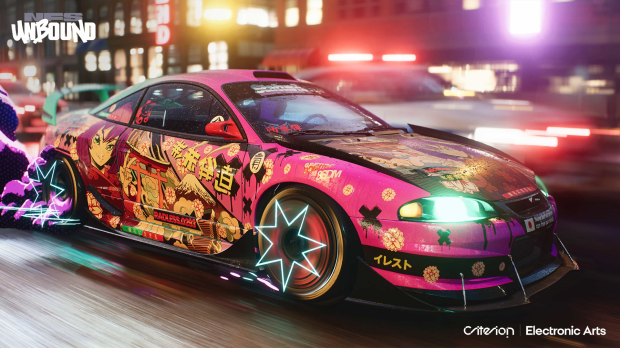 Unbound features tons of customization with "hundreds of cosmetic options" across cars and wearable fashion, including wraps, body kits, clothes, and partnerships with specific brands. Rapper A$AP Rocky will be in the game as an actual character and his music will also be featured.
Need for Speed Unbound Details:
4K 60FPS on PS5, Xbox Series X, PC

New physics system will dramatically affect handling performance

Will have lots of post-launch content

Seamless multiplayer

Offline singleplayer mode with street bets
Need for Speed Unbound will release December 2, 2022 on PS5, Xbox Series X/S, and PC. It will cost $69.99.
START AT THE BOTTOM, RACE TO THE TOP

Need for Speed Unboundchallenges the conventions of the racing genre and ups the ante by introducing true consequence with impactful risk and reward for every race, decision and side bet made. Players uncover the world of Lakeshore when a robbery at a family auto-shop tears two friends apart and sets a rookie racer on a journey to win the ultimate street race and reclaim the priceless car that was stolen from them. Need for Speed Unboundfeatures:

The World is Each Player's Canvas: Graffiti comes to life in a new art style as players ride through the city equipped with a brand-new toolkit of high-energy visual and sound effects, like Burst Nitrous, which rewards players with style-based boost, reflecting how they drive.

Run the Streets: The more players race, the more heat they build up. Choose to outdrive or outsmart cops using new escape mechanics to take control of the chase to earn big rewards or even bigger consequences for getting busted.

Self-Expression and Style: Hundreds of cosmetic items including exclusive licensed gear from some of the world's pioneering fashion innovators and custom automotive gear companies give players endless options to not only kit out their car but show off their personal style in game.

Find Freedom in the Flow: Ride to a genre-defying soundtrack of trailblazing artists from the world of hip-hop led by multi-hyphenated artist, entrepreneur, actor and fashion icon A$AP Rocky and his creative agency AWGE, including the world premiere of A$AP Rocky's brand new track "Sh*ttin' Me," also featured in the reveal trailer.

Takeover Scene featuring A$AP Rocky: A$AP Rocky will appear in-game as the leader of the Takeover Scene, a new replayable precision driving mode that brings together the community to take over parts of the city and celebrate driving with style over pure speed. AWGE also functioned as creative consultants on the game.
Related Tags