Upcoming GeForce 9600GT tested in SLI
Thank the Chinese, again...

Published Tue, Jan 29 2008 12:44 AM CST
|
Updated Tue, Nov 3 2020 12:38 PM CST
Nvidia's upcoming GeForce 9600GT graphics card is not due to be released for at least a few weeks but that has not stopped the folks over at CHIPHELL in China
having fun
with pre-release samples that they managed to get their hands on.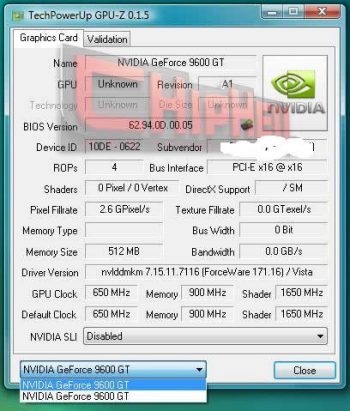 They have just turned things up a notch and tested not just one but two of the upcoming GPU's in SLI dual graphics mode. For comparison purposes, they compare single and dual mode performance to a single GeForce 8800 Ultra in the 3DMark series.
Under Windows Vista on a 680i SLI motherboard with an Intel 3GHz E6850 processor and 2GB RAM, the 9600GT shows plenty of promise even with early drivers (171.16 beta). The SLI 9600GT setup manages to beat the 8800 Ultra under 3DMark06 by quite some margin - 13080 vs. 12142 marks. For reference, a single 9600GT will get you just over the 10k point mark.
Considering the price of the Ultra and what the mid-range 9600GT will probably be, it looks as if Nvidia already have a winner on their hands. Keep in mind the 9600GT is still at least a few weeks away and that will give the driver people at Nvidia even more chance to find tune the driver and suck even more performance out of the card.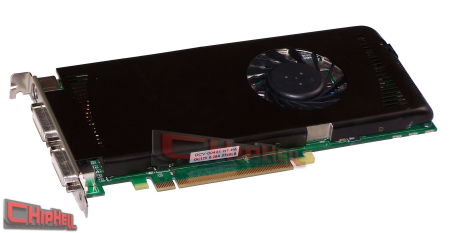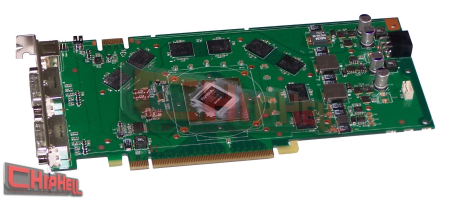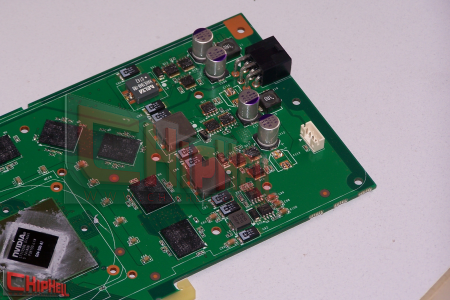 Since you need to register over at the CHIPHELL forum, we've posted the important pictures above.