Webb and Hubble showcase NASA's spacecraft smashing into an asteroid
The James Webb Space Telescope and the Hubble Space Telescope have teamed up to provide unique views of NASA's DART spacecraft hitting an asteroid.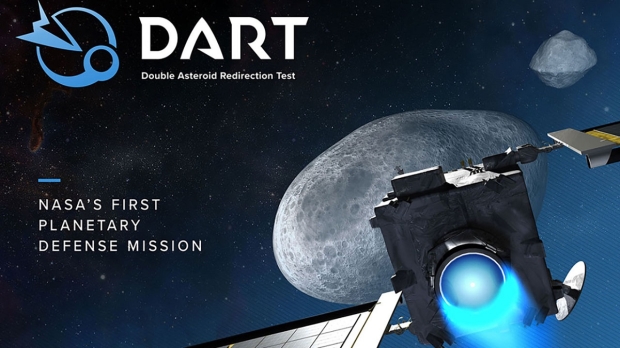 VIEW GALLERY - 2
Published Sep 30, 2022 12:31 AM CDT
|
Updated Sun, Oct 23 2022 1:58 AM CDT
1 minute & 52 seconds read time
The James Webb Space Telescope and the famous Hubble Space Telescope have teamed up provide two unique views of NASA's DART spacecraft colliding with an asteroid.
NASA has taken to its social channels to showcase the differences between the two famous telescopes, with the space agency posting on the Hubble Twitter account "after" shots from the Double Asteroid Redirection Test (DART) impact. The images shown above in a GIF showcase NASA's spacecraft that intentionally collided with the asteroid Dimorphos in the very planetary defense mission.
As explained in NASA's recent blog post, the space agency decided to crash a spacecraft into the asteroid to see if the impact was able to change the orbit of the asteroid. If proven effective, NASA will have unlocked Earth's first planetary weapon used to protect our planet from dangerous asteroids. Observations were conducted with Webb and Hubble, marking the first time the telescopes have simultaneously captured imagery from the same target, according to NASA administrator Bill Nelson.

Using Hubble's Wide Field Camera 3, researchers were able to capture photographs of the asteroid Dimorphos ahead of the impact and fifteen minutes after the impact. NASA explains that following the impact, ejecta can be seen in the images, which appear as rays of light stretching out from the center of the asteroid. Hubble's images showcase the asteroid system gaining in brightness by three times, and held this increased brightness for eight hours after the initial impact.
Much like Hubble, Webb was pointed at the collision site, but it wasn't as easy as simply snapping a few before and after photos. Webb's operation team were presented with unique challenges that stemmed from the speed the binary asteroid system is traveling across the sky, which exceeded Webb's speed limit by three times. Rising to these challenges, Webb's team conducted additional work and devised a method that enabled Webb to track asteroids moving faster than its initial capabilities. The results speak for themselves.
Using Webb's Near-Infrared Camera (NIRCam), researchers captured several images that span from just before the impact to five hours after the impact. Each of these observations from Hubble and Webb will allow scientists to gain knowledge about how much material was ejected, the condition of the asteroid, and how fast its debris left its surface following the collision.
Related Tags