GM Giant makes Green CES debut
Another breath of fresh air.
Published Thu, Jan 10 2008 10:04 PM CST
|
Updated Tue, Nov 3 2020 12:38 PM CST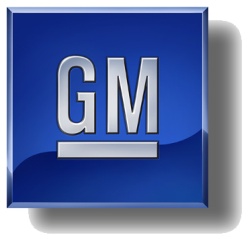 General Motors, the automotive manufacturing giant attended the largest US Consumer Electronics Show for the first time ever in CES 41 year history. The keynote speaker, General Motors CEO Rick Wagoner was holding no punches and delivered a somewhat atypical promotion of greener pastures where man and machine combine to improve the world we live in. The GM thrust was as a result of several key technologies that enable their new series of luxury cars to guzzle absolutely no petroleum. The line between what is and isn't a consumer electronics gadget is getting thinner and thinner, as in this instance, car technology incorporates many of the conveniences that we consumers love.
The new range of Vue Green line cars work off a lithium ion battery which can plug into a wall socket for a charge, furthermore the electronic motors are amplified with hydrogen fuel cell technology creating water vapor as the only emission. The new technology is said to be affordable too, since GM plans to introduce 16 new hybrid models over the next four years. The cheapest of which is only about $2K more than similar luxury sedans.
Because of the cost issues, the process to create an economical hydrogen fuel driven motor is a long one, so GM have gone for the electrical motor driven by a battery and augmented by several options. Thus cars that need to travel long distances will have to use an included motor which works off of ethanol, gas, diesel or the hydrogen cell and will charge the Lithium ion batteries as needed. However economy is the name of the game and you should get 150 miles to the gallon. The main aim of GM is to use hydrogen fuel cells exclusively; however that is still a relatively long way away due to the low availability of hydrogen pumps.
Bringing his speech to a close, Wagoner announced the world premiere of the Cadillac Provoq, the first luxury model in the E-Flex line. The provocative style and gutsy lines amplified a treasure of technology. The Provoq gets 300 miles on a single tank of hydrogen, which also keeps the Lithium-Ion battery topped up. The surplus electricity is stored and engages during peak power situations. In addition, the solar power panel on the roof keeps all the electronics within the car in-tune and raring to go.
For more info head over to
EFYtimes
.