CRISPR gene-editing treatment almost 100% effective after three years
The first human trial of CRISPR gene-editing technology in the United States has all but cured 31 patients of SCD and 44 of TDT.
Published Jun 22, 2022 4:01 AM CDT
|
Updated Fri, Jul 15 2022 12:31 PM CDT
1 minute & 22 seconds read time
The United States' first human trial of CRISPR gene-editing technology has been ongoing since 2019.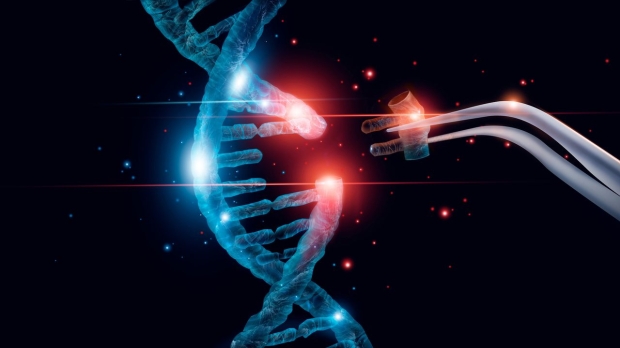 The trial sought to treat two rare blood diseases, beta-thalassemia and sickle cell disease (SCD). CRISPR was used to make a single genetic change to stem cells harvested from a patient's blood, designed to lead to higher fetal hemoglobin levels in red blood cells, before re-administering the stem cells to the patient.
The treatment effectively cured the first two patients to receive it in a matter of months, and follow-up results from about two years in showed completely successful treatments in 22 patients. Seven of those 22 patients were a year past their first treatment, which was still proving effective.
Three years into the trial, a new follow-up looking at 75 patients treated with the CRISPR approach has shown all but two were cured of their diseases. Forty-four had transfusion-dependent beta-thalassemia (TDT), with 42 no longer requiring blood transfusions, and the two who did had 75% and 89% reductions in the volumes of blood transfusion, respectively. All 31 patients with SCD were free of any symptoms at this follow-up stage.
"These robust data from 75 patients, of which 33 have one year or more of follow-up after exa-cel infusion, further demonstrate the potential of this investigational therapy as a one-time functional cure for patients with transfusion-dependent beta thalassemia or severe sickle cell disease," said Chief Medical Officer Carmen Bozic, from Vertex, the biotech company developing the treatment.
"I have seen first-hand the impact that this investigational therapy has had on patients in these clinical trials and continue to be impressed by the totality of the data. Given the urgency for highly effective and curative therapies for patients with hemoglobinopathies, I am excited to be part of the team working towards the goal of addressing this unmet need," said Franco Locatelli, M.D., Ph.D., Professor of Pediatrics at the Sapienza University of Rome, Director of the Department of Pediatric Hematology and Oncology at Bambino Gesu Children's Hospital.
Related Tags