Halo Infinite season 2's calendar is missing, so we made one
Halo Infinite's new Season 2 Lone Wolves multiplayer will also last 6 months, and fans aren't happy with the content offered.

Published Sun, Apr 24 2022 1:24 AM CDT
|
Updated Tue, May 17 2022 12:04 AM CDT
Halo Infinite's multiplayer season 2 content will last six months just like season 1.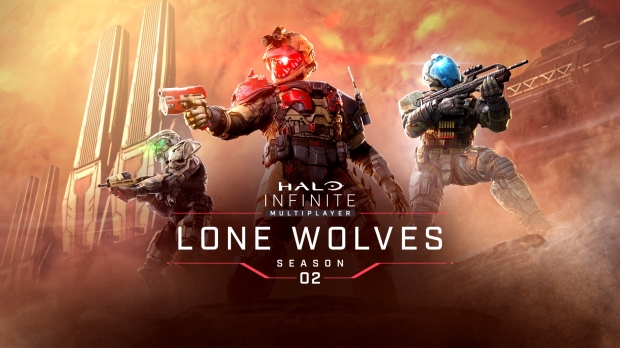 343 Industries just released a new Halo Infinite roadmap...but fans aren't so happy with the updates. It turns out Infinite's season 2 Lone Wolves multiplayer content will last 6 months, stretching from May to November 2022. That's a long time compared to Warzone's 3-month seasons.
Halo gamers seem to be disappointed by two things: The length of the season, and the content offered. Halo's audience also makes a really good point about Modern Warfare II and Starfield significantly impacting Halo Infinite's playerbase. While it's likely that Infinite players will return to sample Season 2, retention (and subsequent monetization) may prove difficult as players move on other other titles.
Here's a quick roadmap: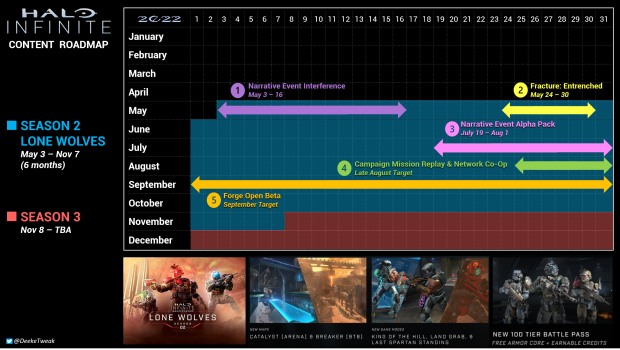 Season 2 Lone Wolves includes two "narrative events", a 100-tier battle pass with a free armor core and enough credit unlocks to make the pass "free", two new maps including Catalyst (arena) and Breaker (Big Team Battle), and three new modes: King of the Hill, Land Grab, and Last Spartan Standing.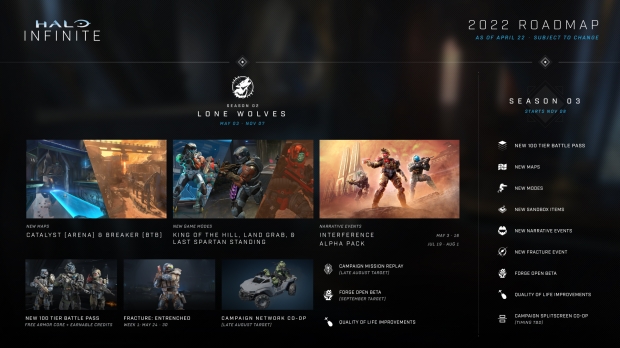 Here are some comments from the Halo subreddit:
"I legitimately can't believe they went for another 6 month season..."

"New season 3 days before starfield release. Who the hell is going to be playing halo then. 343 Killed halo"

"Starfield, Modern Warfare 2, and possibly God of War. Halo won't be on my radar then."

"Nearly a year after launch and we'll have ONE new arena map. What the fuck is happening."

"Being a halo fan is rough"

"Extend s2 to make forge seem like it is closer than it actually is."
Related Tags