New Tesla products announced by Elon Musk at 'Cyber Rodeo' event
The grand opening of Tesla's new $1.1 billion factory in Austin, Texas, saw Elon Musk announce the Tesla Optimus and a robotaxi.

Published Sun, Apr 10 2022 7:50 AM CDT
|
Updated Mon, May 2 2022 8:26 PM CDT
The event took place at the grand opening of Tesla's new $1.1 billion factory in Austin, Texas.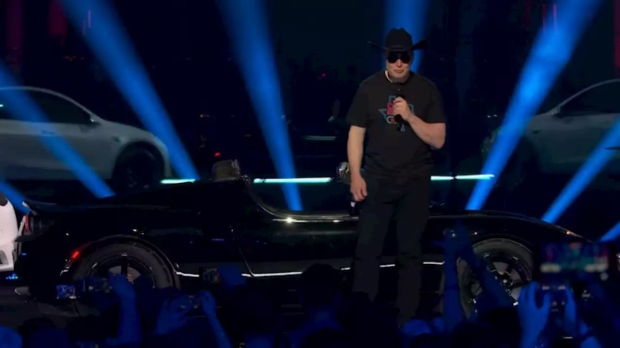 Tesla aims to produce half a million Model Y annually in Austin and will also be making Cybertrucks when they enter production next year if all goes according to plan. Tesla CEO Elon Musk said during the opening ceremony that turned on its side, the factory would be taller than the world's tallest skyscraper. According to Tesla's calculations, 194 billion hamsters could fit inside it.
Musk announced during the event that two new products are in development at Tesla; the Tesla Optimus (previously known as the Tesla Bot) and a "dedicated robotaxi." The robotaxi doesn't have a defined deadline but will be self-driving, "futuristic-looking," and strictly limited to taxi services. Musk also said that the first version of Optimus will hopefully begin production in 2023.
"It will upend our idea of what the economy is. It will be able to do basically anything humans don't want to do. It will do it. It's going to bring an age of abundance. It may be hard to imagine it, but as you see Optimus develop, and we will make sure it's safe, no Terminator stuff, it will transform the world to a degree even greater than the cars," said Musk regarding the Tesla Optimus.
Related Tags