This new battery design has Tesla beat on energy density and more
Amprius Technologies has developed a new lithium-ion battery technology using silicon nanowires to replace normal graphite anodes.

Published Tue, Feb 15 2022 5:02 AM CST
|
Updated Sun, Mar 13 2022 3:21 AM CDT
Amprius Technologies has developed the new lithium-ion battery technology.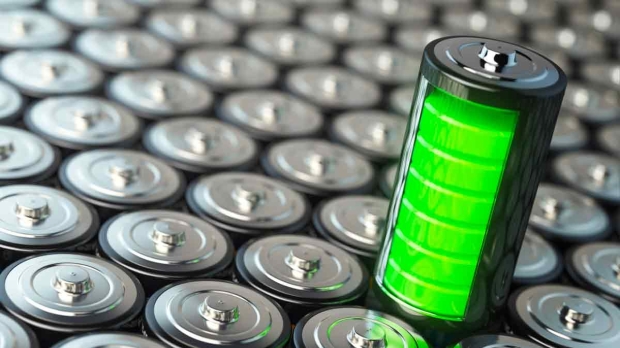 The new batteries use Amprius' proprietary Si-Nanowire platform to build its lithium-ion batteries, directly replacing the conventional graphite anodes with 100% silicon nanowire anodes. According to a 2020 paper published in the journal Nature, "silicon (Si) has been recognized as one of the most promising anode materials for Li-ion batteries due to its high gravimetric theoretical lithium storage capacity (3,579 mAh/g), compared to conventionally used graphite anodes (372 mAh/g), while also having a relatively low discharge voltage."
Amprius claims that its lithium-ion batteries have the highest energy density available, with cells boasting 450 Watt-hours per kilogram (Wh/kg) and 1150 Watt-hours per liter (Wh/L). By comparison, the cells in the current Tesla Model 3 have around 260 Wh/kg and 730 Wh/L. Their first shipment of the batteries was made to an "industry leader of a new generation of High-Altitude Pseudo Satellites (HAPS)."
"This advancement from the 405 Wh/kg product, previously announced on November 8, 2021, highlights the acceleration of our roadmap towards delivering products with unrivaled performance. Our proprietary Si-NanowireTM platform and the comprehensive solutions we have developed enable unparalleled performance and continue to sustain our product leadership," said Jon Bornstein, COO of Amprius Technologies.
"We are actively scaling silicon anode manufacturing to allow more industries to take advantage of our products. Our high performance lithium-ion batteries are currently being used in premium and mission critical applications and will soon expand to EV and consumer applications as our manufacturing capacity grows," Amprius writes on its website detailing the technology.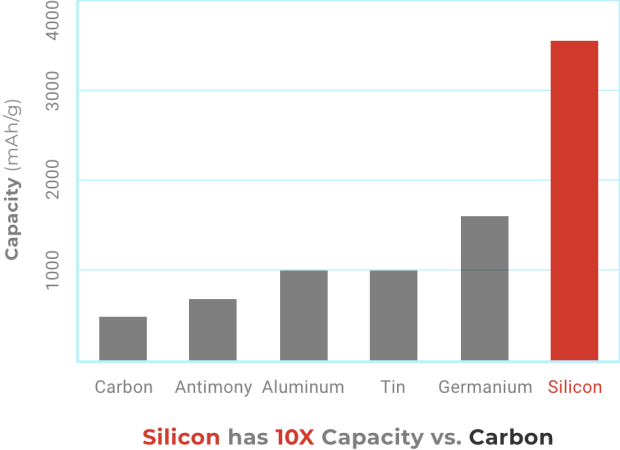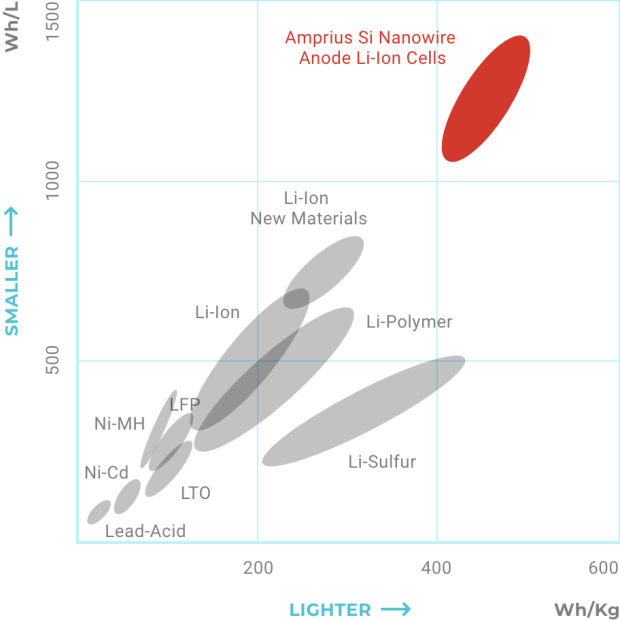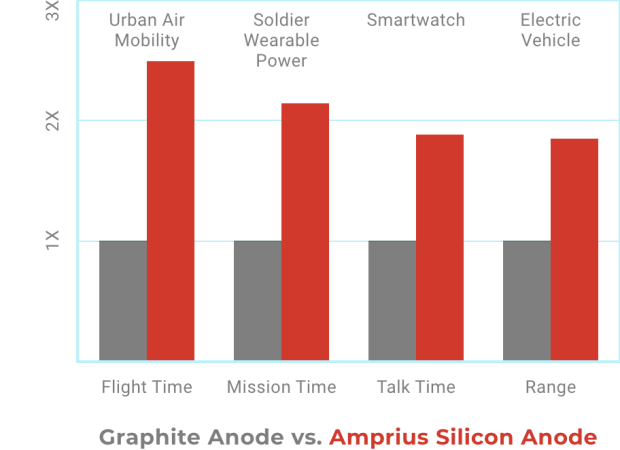 Related Tags