Surgical masks improperly disposed of are threatening our oceans
Surgical masks adopted during the COVID-19 pandemic pollute the ocean by the billions, releasing millions of microplastics each.

Published Wed, Feb 9 2022 4:01 AM CST
|
Updated Mon, Mar 7 2022 2:29 PM CST
A new study exploring the impact of these masks has been published in the journal Environmental Science and Technology Letters.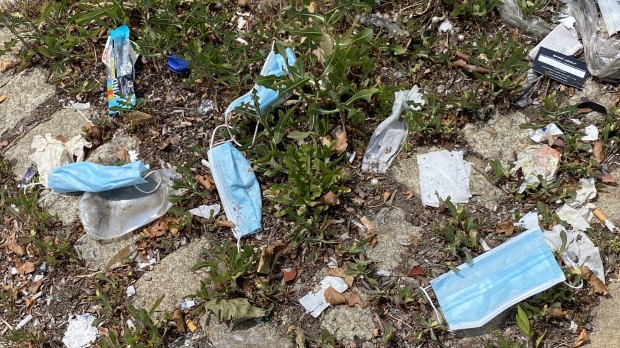 The improper disposal of surgical masks, which have seen a drastic increase in usage owing to the ongoing COVID-19 pandemic, is a source of serious microplastic pollution. Researchers from the City University of Hong Kong (CityU) estimate they contribute to seriously polluting more than 54,800 Olympic-sized swimming pools worth of seawater annually.
"Polypropylene (PP) is the main material widely used in surgical masks. It is a kind of commodity plastic that can break down under the effects of heat, wind, ultraviolet radiation, and ocean currents, eventually forming microplastics," said Dr. Henry He Yuhe, Assistant Professor in CityU's School of Energy and Environment (SEE) and a member of the State Key Laboratory of Marine Pollution (SKLMP).
Global demand for surgical masks reached an estimated 129 billion per month by 2020, and it has been estimated that 1.56 billion masks made their way into the ocean in 2020. The team determined that a mask weighing about three grams releases approximately 3,000 microplastics in simulated seawater conditions over nine days. They estimate the complete decomposition of a mask would release between 0.88 million and 1.17 million microplastics.
You can read more from the study here.
Related Tags