Final Fantasy XIV is closed to new players, game taken off the market
Square Enix has barred new players from entering Final Fantasy XIV in an attempt to get overwhelming player count under control.

Published Thu, Dec 16 2021 12:47 PM CST
|
Updated Mon, Jan 10 2022 9:26 PM CST
Square Enix has officially barred new players from entering Final Fantasy XIV and de-listed the game from digital sale in an attempt to get the overwhelming player count under control.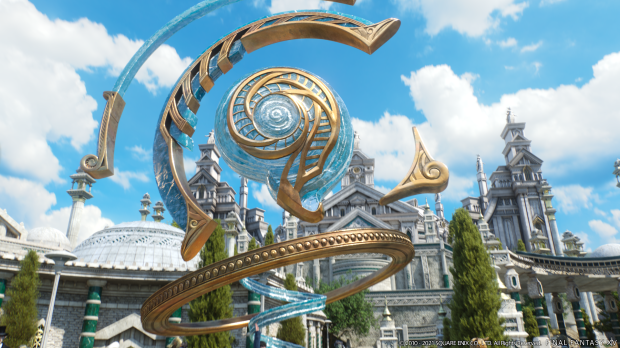 Square Enix is taking drastic population control measures in its wildly popular MMORPG. The game servers are simply being pushed to their breaking point. There's too many players and not enough space, so the dev team has literally removed its cash crop from the digital market and is closing the door on new player registrations. These new regulations could result in a financial hit but are a guaranteed way to close FFXIV's borders until the situation is under control.
Free trial players also get restrictions and can only play during certain non-peak hours, and paid subscribers are prioritized. Square Enix is offering another 14 days of free play time to subscribers.
Here's info straight from Yoshi-P:
Players are currently experiencing extremely long wait times due to the dense concentration of play hours which far exceed our server capacity, especially during the peak times, and so we have decided to temporarily suspend the sale and delivery of FINAL FANTASY XIV Starter Edition and Complete Edition. Additionally, although those with an active subscription are prioritized to log in, Free Trial players are unable to log in outside of late night and early morning hours, and so we will also temporarily suspend new registrations for the Free Trial.

To those who have been invited by their friends and family who have been considering joining, as well as our retail partners, we sincerely apologize for any inconvenience this may cause, and ask for your understanding and cooperation in order to reduce congestion. We will continue to monitor the situation as we consider the timing around resuming sales.
Related Tags