40GB PS3 in Australia October 11
AU$300 cheaper than the 60GB.
Published Mon, Oct 8 2007 3:08 AM CDT
|
Updated Tue, Nov 3 2020 12:38 PM CST
Now we usually leave the gaming stuff to TweakTown Games, but the "new" 40GB PS3 announcement made us a little bit upset to say the least. Whereas in Europe the "new" lesser PS3 will set you back AU$625, it will cost you $699 in Australia, uhm why? As if this wasn't bad enough, Sony Computer Entertainment Europe is dropping the price of the 60GB starter pack to the equivalent of AU$782 while SCE Australia has figured there's no need to drop the $999 price tag according to
Kotaku
The "new" lesser PS3 has as you've most likely already guessed a 40GB hard drive, but this in itself isn't what makes it so much cheaper, as Sony has removed a few more features just in case to try to spend as little cash as possible on its new entry level model. The multi-slot card reader is gone and so is a pair of USB ports, so you're left with only two on the "new" version.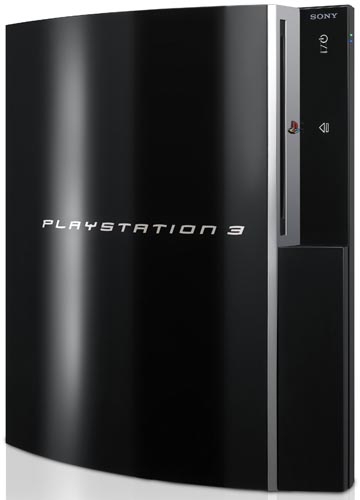 Of a bigger concern is the fact that SCE has completely removed all backwards compatibility with the PS2, which means you can play all of around 65 games in time for the Christmas holidays. Sure, it will still play Blu-ray movies, but there are even some suggestions that there is a new optical drive in it that won't read DVD's. However, there's always the possibility that Sony is working on a full software emulation solution for PS2 games.
This is what Michael Ephraim, the boss of SCE Australia had to say
"The introduction of the new PS3 has been the result of extensive research into the entertainment needs and preferences of the next generation of PS3 owners. It has allowed us to deliver an extremely advanced, yet incredibly affordable High Definition gaming and entertainment system, configured to the needs of the next generation of PS3 owners."
For US$30 more you can have the Xbox 360 Elite if you're that way inclined, or you could just not worry about it for now and pick up a second hand PS3 online after the holidays, since we're sure a lot of people will be selling their pressies, at least if they get one of these...
You can have a look at Sony Australia's Playstation site
here