Crucial's 176-layer P5 Plus SSD brings 6.6GB/sec speeds to PS5
With 6.6GB/sec speeds, 176-layer 3D NAND Micron flash, and a single-sided design, the Crucial P5 Plus is a great pick for the PS5.

Published Thu, Sep 16 2021 3:44 PM CDT
|
Updated Tue, Oct 12 2021 3:32 AM CDT
Looking for high-end speeds to boost your PS5's storage? Crucial's P5 Plus SSD should be at the top of your list.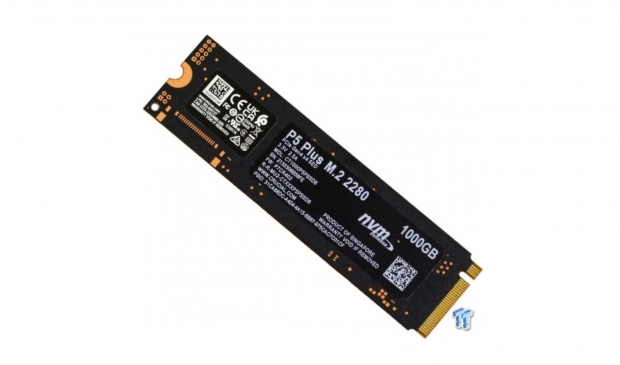 Sony just activated the PlayStation 5's SSD expansion slot and gamers can now expand their storage with premium PC-grade PCIe 4.0 SSDs. But which SSD should you buy? Crucial's P5 Plus SSD fits into the PlayStation 5's expansion bay and is fully compatible with all of Sony's required specs, bringing blistering-fast 6.6GB/sec speeds over PCIe Gen4 x4 with high-end 176-layer Micron 3D flash memory.
In our official review the Crucial P5 Plus 1TB M.2 2280 SSD received a TweakTown Elite rating and is recommended for use in the PS5 due to its high performance and single-sided design (the P5 Plus does not come with a heat sink, however the single-sided design is good for installing your own--make sure you use thermal padding!):
"The P5 Plus might be the best performance-to-price SSD currently available. For gaming, you can't do much better than the P5 Plus. It should certainly be a top-of-the-list consideration for PS5 internal storage expansion. We also love that it is a single-sided SSD. This makes it easy to cool as all heat generation emanates from one side of the PCB. The heat sink side."
The Crucial P5 Plus comes in three capacities, all of which are supported on the PS5: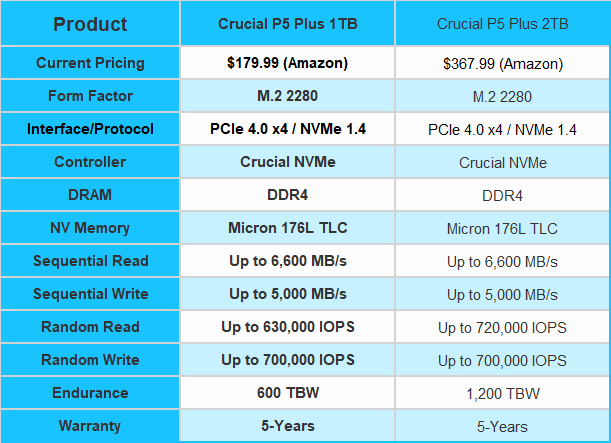 Related Tags